Smile Design Systems: Invisalign, Damon Braces, & Insignia
Updated: January 10, 2022
The practice of orthodontics has a rich history, and modern technology has allowed for innovations that have brought forth many advancements for teeth straightening methods beyond traditional metal braces. These advancements have given us some of the most popular methods for orthodontic treatment today: Insignia System, Invisalign, and Damon Braces.
The Insignia System: 100% Customized Braces
Insignia is a revolutionary system with advanced technology that is producing phenomenal results for people. The Insignia system is tailored to the individual patient, and thus each patient has the maximum opportunity to see positive results.
Dr. Ghosh uses 3-D software representation of your unique bite so that he can develop a precise treatment plan with custom-made wires and brackets that fit comfortably and securely into each patient's mouth. This advanced equipment will consider all aspects of your facial symmetry, teeth spacing, and mouth construction to create a plan that is 100% customized for you.
Insignia braces have a reputation for quick and efficient results and a quick recovery process. Along with an accelerated treatment time, Insignia is also very easy to fit into your daily routine.
This system is ideal for busy individuals who don't have time for office visits and frequent orthodontic checkups.
Perhaps the biggest benefit that you'll enjoy from using the Insignia System is that it will give you discretion. They are clear braces that are virtually invisible which is great for adults who work in customer-facing positions and young persons who go to school. It helps patients stay confident while undergoing braces treatment.
Invisalign Braces: Clear Aligners
Invisalign braces are clear, removable aligners that are popular among teens and adults of all ages. These aligners move teeth without requiring the use of metal, so they are considered to be more comfortable and convenient. Patients are allowed to remove their aligners while they eat, drink, and perform their daily oral hygiene routine. Invisalign devices are custom designed to fit the dental structure of each individual patient.
Beyond Invisalign straighteners, there are other clear aligners, like SmyleAlign™. SmyleAlign™ was developed by Dr. Ghosh. These orthodontist-created aligners are made using sophisticated 3D software.
The Damon System: Self-Ligating Braces
The Damon System involves the use of self-ligating braces that reduce the amount of pressure on the teeth. The wires and brackets are permanently installed like real metal braces are, but the elastic bands are removed. This allows for more comfort in the mouth with the same level of attachment.
Some people claim to have cleaner teeth and find less buildup in self-ligating braces. For others, the lack of elastic ties makes the braces less noticeable and their teeth look more attractive as they smile.
Orthodontic Treatment in Pottsville and Allentown
With so many braces options, the choice could be overwhelming. Dr. Ghosh can help you work through the decision by recommending the treatment plan that will be the best fit for you. No matter which type of braces is chosen, a beautiful smile is guaranteed.

When you contact Ghosh Orthodontics, you'll receive a free, no-obligation examination and a consultation. Contact Ghosh Orthodontics to schedule your consultation in one of our offices conveniently located in Allentown and Pottsville. Both offices offer flexible hours, advanced treatment options, amazing financial plans, and superior customer service. Our team members are all polite, attentive, and compassionate individuals who work hard to make our patients happy, day in and day out.
Latest Orthodontic Articles
SmyleAlign™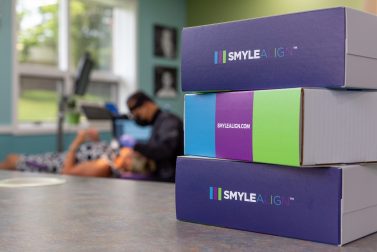 Read Our Blog
Braces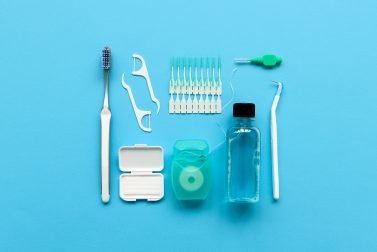 Read Our Blog