Why Invisalign is the Preferred Option of Adult Patients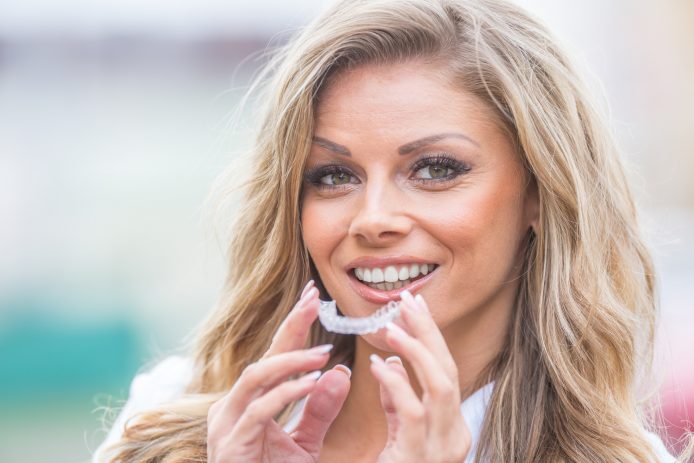 The process of straightening your teeth is not just for kids. As parents bring in their children and teenagers for treatment, many are opting to get treatment themselves. One of the most frequently asked questions we receive is about adult orthodontic treatment: is it too late to begin orthodontic treatment?
We assure you that orthodontic treatment is appropriate at any age, it is never too late. While traditional braces are an option, Invisalign is quickly becoming the go-to solution for adult treatment.
A benefit to Invisalign later in life is the ability to repair small malocclusion that can develop in your mouth as you age. Taking care of your teeth is a great way to improve physical well-being and self-confidence.
At Ghosh Orthodontics, there are many reasons why we recommend Invisalign to parents and other adult patients:
Patients Experience Less Pain
One of the key benefits of Invisalign is the comfortable fit. Comfort level is crucial during the treatment process. The comfort of Invisalign comes from the specialized plastic texture: it is soft enough to provide comfort while still maintaining the solidity needed to transform smiles.
Treatment Times Can Be Two Times Faster
At Ghosh Orthodontics, we have seen some Invisalign clients recover from their misalignment in as little as nine to 10 months. While every case is different, it is possible for patients to have a straighter smile in less than one year.
Dental Hygiene is Easy
One of the main hindrances of traditional braces is how tricky brushing and flossing become. With Invisalign, you can remove the aligners long enough to clean your teeth properly. The correction plan requires you to keep the aligners in for 22 out of the 24 hours per day. You have two hours out of the day to take them out to eat, brush, floss, and care for your oral health.
No Food Restrictions
Since these are removable appliances, you can keep enjoying your favorite foods! There is no need to restrict yourself from your favorite crunchy, sticky or hard foods.
Maximum Discretion
Invisalign is so popular because of the discrete treatment it provides. The aligners are crafted with invisible plastic, meaning only you and your orthodontist will know that you are undergoing treatment. Invisalign is the perfect solution for adults that work in a public-facing environment.
High-Quality Assurance
Invisalign is an affordable solution with a high-quality product, making it unmatched in its category. Each aligner comes with SmartTrack materials and a built-in assurance blue compliance indicator dot to let you know that it meets the industry standards for a teeth alignment correction device. With Invisalign, you'll know that you're getting a sturdy solution, tailored to your special bite.
Dr. Ghosh and the orthodontic team at Ghosh Orthodontics are ready to help you take the first step toward the smile of your dreams as a top Invisalign provider. If you are interested in Invisalign treatment, schedule a free, no-obligation consultation at one of our two conveniently located offices in Schuylkill County or the Lehigh Valley.
Latest Orthodontic Articles
SmyleAlign™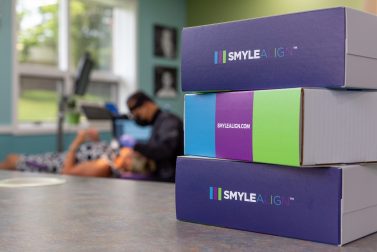 Read Our Blog
Braces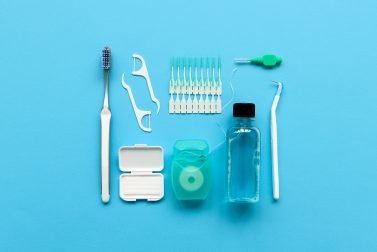 Read Our Blog