Dentists versus Orthodontists: The Complete Guide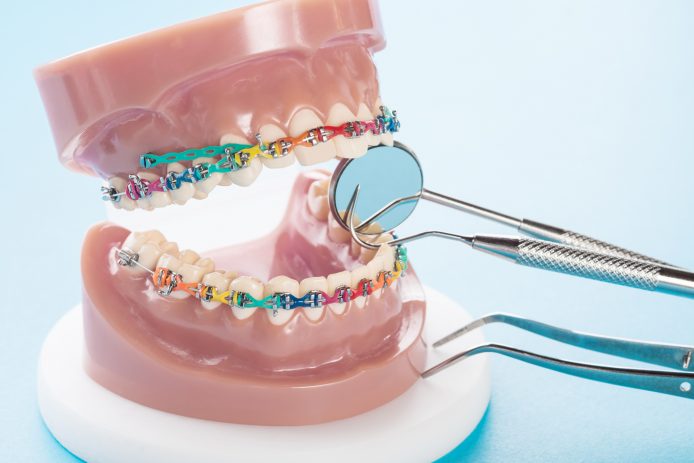 When it comes to taking care of your teeth, there are typically two routes to care: a dentist or an orthodontist. Orthodontists and dentists both have the same goal: to help improve oral health. They can each help you achieve a beautiful smile, but their treatments are vastly different.
Here's how:
What does a Dentist do?
A dentist is a general physician that specializes in dental care. Dentists promote, fix and restore dental health. They focus on the jaw, nerves, gums, and teeth to promote overall dental health.
Dentists perform a wide variety of care ranging from routine maintenance such as checkups and cleanings to fillings and crowns, and even tooth decay and gum disease prevention and treatment. They also perform root canals, install bridges, veneers and perform teeth whitening.
Traditional dentists focus on oral health and can help you retain a natural smile through dentures or bridges if you lose teeth. Dental work can also help to realign crooked teeth, or at least give the appearance of a straighter, more even smile. Most of these solutions may be cosmetic solutions through bonding, but they don't get to the root of alignment issues. That is where orthodontists step in.
What does an Orthodontist do?
Orthodontics is a specialty in dentistry that takes an additional three years of education. Think about the profession in terms of a medical doctor that continues their education to become a surgeon. Orthodontists undergo specialized training in orthodontics, biomechanics, biology, and facial growth and development. While dentists provide general teeth care, orthodontists concentrate on aligning and straightening the teeth.
Orthodontic practitioners correct the alignment of teeth as well as issues stemming from crowded teeth, misalignments, crossbites, underbites, overbites.
Orthodontics is almost specifically aimed at realigning crooked teeth to give you straight, even teeth and a beautiful smile. Aside from just the cosmetic relief of having a great smile, orthodontic work can also help correct painful overbites or underbites that can cause far more problems than mere cosmetic ones. This is most often achieved through the use of braces or a number of other orthodontic appliances. In some cases, teeth can be aligned merely by wearing a retainer.
Braces and other means of straightening teeth have come a long way in the last few decades. Where once they consisted of large metal brackets held together with thick metal bands, today's braces are smaller, lighter and in some cases nearly invisible. Brackets can also sometimes be installed on the inside of teeth where they are very difficult to detect. Where once children were stigmatized by braces, now many children – and even adults – proudly show off their braces with colored bands and even colored brackets.
Aligner treatment is a more modern option that is so discreet it is almost impossible to see! Clear aligners work similarly to braces to move the teeth into alignment while being almost invisible to the eye.
When is an Orthodontist Needed?
There are many dental problems with the teeth and jaw that can be treated with the help of an orthodontist. For example, orthodontic practitioners can fix spacing issues, crowding, or temporomandibular disorders (TMJ). They also fix misaligned bites like overbites, underbites, and crossbites. An orthodontist can be trusted with your smile to help you undergo treatment to fix physical issues while creating a beautiful-looking result.
What are the Benefits of Orthodontic Treatment?
Orthodontic treatment boosts self-confidence and self-esteem. Many people with misaligned teeth struggle with confidence and feeling their best. Our specialists will help you realign your teeth and get that perfect smile to give yourself a boost.
Treatment also addresses difficulties in chewing. Malocclusion makes it difficult to eat or chew. Dr. Ghosh can correct this issue through routine treatment to ensure that you can chew and eat properly.
Did you know that it is actually easier to clean your teeth after orthodontic treatment? Cleaning crooked teeth is a challenge and aligned teeth make keeping a healthy smile much easier.
Where do you go to begin treatment?
It is always best to start at the dentist's office. They can quickly identify if orthodontic treatment is needed. Dentists will fix what they can and then refer patients to a trusted orthodontist. Most dentists and orthodontists work together to ensure that patients have continual care.
In most cases, it takes both professionals to create a superior smile. Orthodontists can pull teeth and fix alignment issues, but when it comes to cleaning and prevention of dental issues, a dentist should be visited. Are you ready to take the first step toward a beautiful smile? Contact us at our Allentown or Pottsville offices with questions or to schedule an appointment. You may also choose to have a virtual consultation. Dr. Ghosh, a top orthodontist in Schuylkill County and the Lehigh Valley, is ready to give you a reason to smile again.
Latest Orthodontic Articles
SmyleAlign™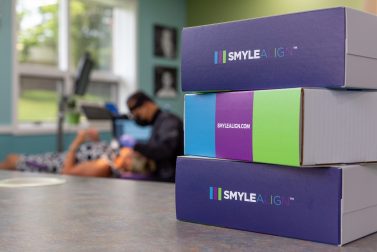 Read Our Blog
Braces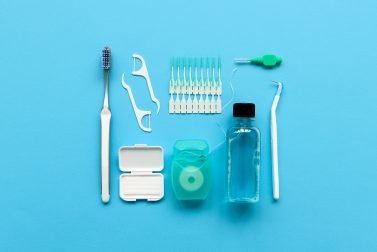 Read Our Blog