Patients we have proudly served.
"Ghosh Orthodontics is a very well run office with a caring and friendly staff. I would definitely recommend them for your orthodontics needs."
Larry Rutz
"The overall atmosphere is very comfortable. It is a nice waiting room and the staff are all friendly and very efficient."
Chance Attainer
"Dr. GHOSH IS AMAZING! He and his staff are so nice and take the time to explain everything to you. They make you feel comfortable there. It's such a cute place for kids. Would definitely recommend him to everyone!"
Carmen Torres
"Dr. Ghosh and his staff are wonderful! Very informative, patient and accommodating. They answered all of our questions and always greeted us with a smile. Their pricing is very affordable. Overall, a fantastic experience!"
Ryan Haas
"They are super friendly and efficient. There is little to no waiting time. A very well run business."
Tanya T.
"I've been taking my daughter here for almost 3 years. It has a nice waiting area and the staff are all very friendly."
James Hankin
"When you walk into Gosh Orthodontics, you can right away feel the comfortable, positive, and friendly atmosphere. The place is very well kept and the orthodontist, Dr. Ghosh, and his staff are very kind and gentle. They truly do care about your teeth and will do all they can to make sure you get the smile you want. When you …"
Julia Ruggiero
"The staff at Ghosh are very nice and try to help your smile as much as possible. They also have a point system where you can earn points to get gift cards."
Nicole Hood
"I could not be more happy with the results that my son has gotten with Dr. Ghosh & his staff."
Michael H.
"Dr. Ghosh is the best! He monitors the teeth and only intervened when needed. Great resource!"
Tammy C.
"Dr. Gosh turned my smile that was crooked and embarrassing into one I can be proud of until my teeth fall out! The girls who helped were nothing but kind (even when I didn't follow the rules) and doctor Ghosh had a very clear and good path to follow for my treatment that ultimately left me very satisfied. The braces …"
Johnny M.
"My son had his braces removed today! They look amazing. Dr. Ghosh and his staff are top notch! Thank you for his beautiful Ghosh smile."
Brandi Clauser Kline
Latest Orthodontic Articles
SmyleAlign™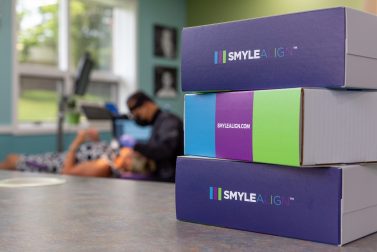 Read Our Blog
Braces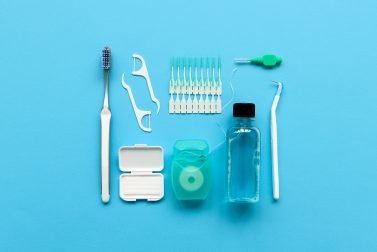 Read Our Blog