Helping everyone smile.
We believe in better results through technology, and that is why for over 25 years we have stayed on the cutting edge. A lot has changed in orthodontics.
Self Ligating Brace System
The Self Ligating Brace System is a revolutionary breakthrough in orthodontic treatment. This system has a unique "sliding door" bracket that allows the wire to slide more freely so your teeth will move more comfortably during treatment. The brackets are self-ligating so you will feel less pressure on your teeth and have an overall more comfortable treatment experience.
Invisalign
Invisalign uses a series of invisible, removable, and comfortable aligners to straighten your teeth. No one can tell when you wear Invisalign, because it's invisible. The aligners have no metal to cause mouth abrasions during treatment.
SmyleAlign
Either book a 3D image at our office or get an at-home kit sent to you. Your personal orthodontist will create your treatment plan and guide your new smile from start to finish.
Parts of Braces
Bands
The bands are the bands of metal that are cemented into place on the tooth. They provide a handle that is used to control each tooth.
Archwire
The archwire is the primary wire of the braces that fits within the brackets and provides the bulk of the pressure required to reposition the teeth. It also serves as a track for your teeth to move across.
Brackets
The brackets are the attachments that carry the force of the archwire to your teeth. They are bonded directly onto the teeth.
Hooks
Typically used to attach the rubber bands or elastics, the hooks are attachments that are used to apply force to the individual teeth or the archwire.
Rubber Bands
Rubber bands are used to correct different types of bites. Also referred to as elastics, they are an essential component of braces.
Coil Springs
The coil spring goes over the archwire and fits between the brackets. They are used to create space.
Latest Articles
Braces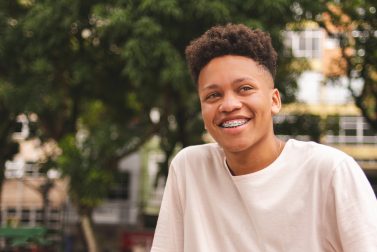 Read More
General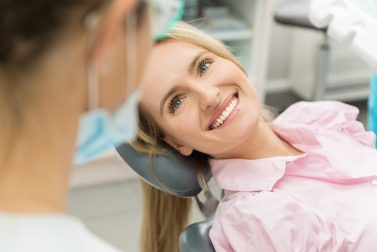 Read More
Choosing the Right Orthodontist
We encourage your desire to seek the best possible orthodontic care for yourself and your loved ones. Orthodontic treatment is…