Braces Treatment at Ghosh Orthodontics
Braces are a wonderful, tried-and-true option if you are experiencing a problem with your bite, or you have something like a gap or a missing tooth.
Dr. Ghosh can help diagnose your orthodontic issues and prescribe a treatment plan based on your lifestyle and your specific case. Ghosh Orthodontics offers a variety of different types of braces for pediatric or adult orthodontic treatment:
Traditional Metal Braces
Steel Braces
Metal braces are the standard metal brackets that go on the front of your teeth. Braces have a fantastic long-term success rate, keeping them a popular choice against other options. This type works by using archwires and brackets to gradually apply pressure to straighten the teeth.
This type of treatment also uses elastic ties or rubber bands to keep the perfect amount of pressure on the teeth.
If your child wants to have fun with their treatment, colored brackets are an amazing option for kids and teens. They jazz up the whole concept of orthodontic treatment. If you need to convince your child to accept getting braces, this is a great option.
Damon Clear Braces
Damon braces are slightly smaller in size, but what makes them ultra-special is their ability to tighten themselves. They're constructed in such a way that they have a self-ligating property. Patients enjoy The Damon System because there are less tightening appointments needed throughout treatment.
Our self-ligating Damon clear braces system is less visible when smiling and talking, making it an attractive adult braces option. The Damon System is designed to cause less friction and use less force than traditional options.
This treatment is ideal for patients looking for the aesthetic of clear treatment while seeking reliable treatment for severe orthodontic conditions. Adults and patients with customer-facing jobs love how discreet this option is.
Ceramic Braces
Ceramic braces are much like the traditional metal kind, except this type uses ceramic brackets to hold the wires instead of metal. The ceramic brackets are tooth-colored, making them a more discreet option for adults.
The color of the ceramic also means that it is more prone to staining, so upholding a proper oral hygiene regimen is super important. It also means that patients should keep an eye on their coffee consumption and stay away from tobacco products.
Self-Ligating Steel Braces
Our self-ligating brace system is a comfortable and a more hygienic update to the traditional experience. This type of treatment uses a special sliding mechanism that is built into the braces to hold the wires in place. The wire can move freely through the bracket, causing less pressure on the teeth. Self-ligating braces also don't need elastic bands, rubber bands or metal ties.
This treatment is ideal for patients looking for reliable treatment for even the most severe orthodontic conditions.
What Braces are Right for You?
While you may need to determine that for yourself, the Ghosh Orthodontics team is here every step of the way to answer your questions and help weigh your options.
Self-Ligating Braces
Comfort

Visibility

Cost

Timeline

Frequency of
Office Visits

Invisalign
Comfort

Visibility

Cost

Timeline

Frequency of
Office Visits

SmyleAlign
Comfort

Visibility

Cost

Timeline

Frequency of
Office Visits

Self-Ligating Braces
Invisalign
SmyleAlign
Comfort



Visibility



Cost



Timeline



Frequency of
Office Visits



Want to find out which option is best for you? Make an appointment for a free consultation.
Latest Orthodontic Articles
SmyleAlign™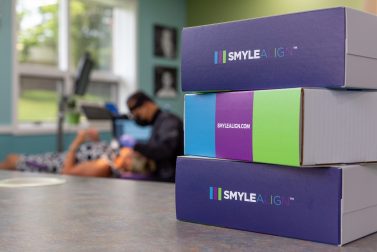 Read Our Blog
Braces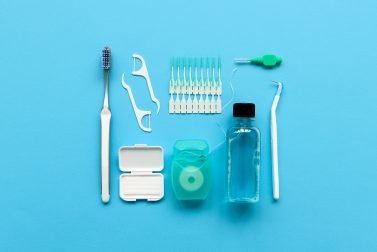 Read Our Blog