The Complete Guide to Teeth Whitening
A bright, white smile is an extremely attractive feature. If you still have dull or yellow teeth after your everyday brushing and flossing routine, a teeth whitening treatment can help give you a whiter, brighter smile.
Teeth whitening is among the most popular services provided by dentists and orthodontists because it is one of the few non-invasive cosmetic procedures that can quickly give you results without many side effects. Significant results can be gained either during a professional session or with at-home efforts.
How to Whiten Your Teeth At Home
Thanks to modern advances in oral hygiene, there is an array of products available to whiten your teeth at home. Results can vary from at-home treatments.
Whitening Toothpaste, whitening strips, and whitening rinses can remove the surface stains from your teeth that come from coffee, red wine, and daily wear and tear. These products are readily available at the drugstore and have special polishing or chemical agents in them to remove stains while enamel-strengthening fluoride protects the integrity of your smile.
While these products can remove surface stains, they don't whiten the teeth. They just remove the tarnishes right on the surface, making them quick and temporary fixes. If you are after a celebrity-white smile, you need to visit a professional.
Teeth Whitening at Ghosh Orthodontics
Professional teeth whitening sessions ensure quality and more dramatic results. We offer the Zoom! Professional Whitening System in our Allentown and Pottsville orthodontic offices.
The Zoom! Professional Whitening System can be applied during an office visit, or we can supply you with take-home trays. This system is simple, easy to use, and provides long-lasting results at an affordable price.
During a Zoom! whitening session, we will utilize light activation to activate the bleaching agent at work on your smile. The light that we use will be painless and will help accelerate the bleaching process. The light is brief and painless and helps the whitening gel work quicker.
Whitening Teeth With Braces
It can be difficult to take care of your oral health while undergoing braces treatment, let alone keeping them white. The process of whitening your teeth during orthodontic treatment is not impossible, but you should take caution as to not damage your braces.
At Ghosh Orthodontics, we recommend bleaching your teeth after your braces come off. If you get your teeth bleached with braces on, there is an obvious two-tone effect to the teeth where some parts are lighter and whiter than the parts covered by the brackets. Since the back sides of the teeth don't need whitening, chair-side bleaching is a great option for patients wearing braces at the back of their teeth. Whitening toothpaste is also a great option for those with braces.
How to Curb the Side Effects of Whitening Procedures
Whiter teeth may have some temporary side effects. Some people may experience tooth sensitivity following whitening treatments. Sensitivity can occur after a professional or an at-home whitening session. Here are some tips for dealing with sensitivity after your session:
Give your teeth a rest.
Use products for sensitive teeth. There are many kinds of toothpaste and mouth rinses made specifically for people with sensitive teeth.
Call your dentist or orthodontist. If all else fails, consult a professional.
Minor irritation usually goes away on its own and the side effects of teeth whitening should not leave any long-term or major problems.
Dr. Sam Ghosh wants you to have a beautiful smile and is the top choice of orthodontists in the Lehigh Valley and Schuylkill county. To learn more about whitening your teeth with the Zoom! Whitening System at Ghosh Orthodontics, contact us at our Allentown or Pottsville offices. We are here to help you achieve the smile of your dreams. If you are considering other orthodontic treatments like braces or Invisalign, schedule your appointment for a free consultation.
Latest Orthodontic Articles
SmyleAlign™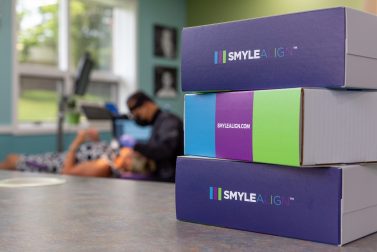 Read Our Blog
Braces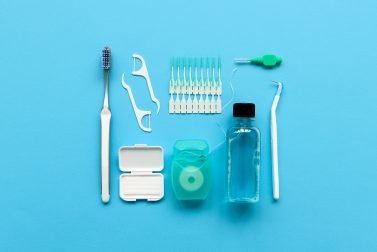 Read Our Blog