SmyleAlign™ Treatment at Ghosh Orthodontics
You're ready to straighten your teeth, but you don't want to deal with the hassle of Invisalign: the office visits, the money, the constant wait for aligners to arrive.
With SmyleAlign™ clear aligners, you get a personalized orthodontic solution that's made right here in the Lehigh Valley and saves you thousands of dollars over traditional Invisalign.
That's because SmyleAlign™ was created by your orthodontist who knows exactly what you're looking for—a simple, straightforward option that works and helps you get your dream smile without breaking the bank.
Invisible. Affordable. Proven.
SmyleAlign™ was created to bring you affordable, convenient, and effective orthodontic treatment. With our clear aligner trays, you don't have to worry about how your treatment will affect your lifestyle.
Each SmyleAlign™ clear aligner tray is made from a specialized medical-grade plastic that is designed to blend into your teeth and be virtually unrecognizable. Since they are removable, you don't need to change the way you eat or brush your teeth. Our aligners are also comfortable to wear, so you won't have to worry about soreness as your teeth shift into alignment.
SmyleAlign™ is an Invisalign alternative that straightens teeth with clear aligners. It is made up of a set of transparent aligners that are worn for about 20-22 hours each day. Each set of aligners are typically worn for 10 to 14 days based on the prescription to allow for proper movement of the teeth. Every patient's treatment plan is unique to them and is tailored to their exact orthodontic demands.
SmyleAlign™ offers a digital treatment plan that requires little time in the office. You only need one visit with Dr. Ghosh to get started with your orthodontic treatment. Using a 3-D scan of your mouth, a treatment plan can be devised.
The Treatment Process
The most important component of any orthodontic treatment is a treatment plan. Dr. Ghosh will map out the sequence of movements and aligner changes that need to occur in order to achieve your desired smile. Once you have approved the plan, our Lehigh Valley lab will build a series of custom aligners that are specific to your custom treatment plan. Each aligner will gradually and gently move your teeth into their final position.
Step 1: Get a 3-D digital scan of your teeth to form a treatment plan and guide
Step 2: Wear the aligners that were custom-manufactured for you
Step 3: Enjoy your smile
After SmyleAlign™ treatment, you will receive a set of complimentary retainers as well as your 3D-printed model to help you keep your smile beautiful!
Learn More About SmyleAlign™
SmyleAlign™ is unique in that it was created by a renowned orthodontist with more than 25 years of experience. Contact us if you'd like to learn more about SmyleAlign™ treatment or schedule a 3-D scan to begin treatment.
Latest Orthodontic Articles
SmyleAlign™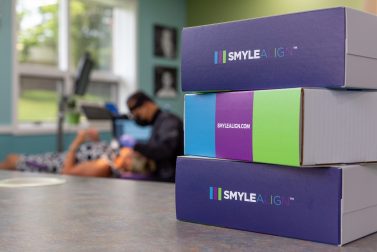 Read Our Blog
Braces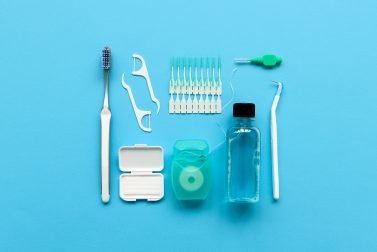 Read Our Blog