Financing Braces & Aligners at Ghosh Orthodontics
We Make Orthodontic Treatment Truly Affordable
We understand that orthodontic treatment can be expensive, especially if more than one family member will need braces or aligners. Treatment is a large investment and most people don't have that kind of money lying around. We don't want the issue of finances to stop you from getting you or your child from having straight teeth. We also don't want your oral health to suffer, because treatment goes beyond straightening crooked teeth.
Dr. Ghosh prides himself on being an affordable orthodontist without compromising the results. We have many payment options for your consideration and some steps you can take to get the smile of your dreams.
Determine Your Dental Insurance Coverage
The first step in paying for orthodontic treatment is to find out if your dental insurance provides coverage. Many dental insurance plans have coverage for services such as braces, Invisalign or Invisalign Teen. We also are in-network with CHIP and Medicaid plans at our Allentown, PA location.
At Ghosh Orthodontics, we offer a free consultation and accept most private insurances. And unlike many offices, we take assignment of benefits to lower your out-of-pocket costs.
Extended Interest-free Payment Plans
At Ghosh Orthodontics, our monthly payments are adjustable and could be as low as $99/month if you have some insurance benefit.
Our patients customize their payment plans per their own unique situations. We also allow patients to extend their payments past their treatment time in order to accommodate their budget.
Flexible down-payment
The Ghosh Orthodontics team will work with you throughout treatment to make sure treatment can fix into your budget. Our down payments are the lowest in the industry and our plan options are extremely flexible. You could even split your down payment to make your treatment more affordable.
Responsive and Caring Team
Our staff is committed to making your orthodontic journey as stress-free as possible. Our team will be handling all of the details regarding your insurance, from determining the coverage available to filing your claims. You only need to provide us your insurance information.
Orthodontic insurance benefits are usually paid over the course of treatment. We even offer convenient and automatic monthly debiting from your bank or credit card account. While orthodontic care is an investment, it doesn't have to be expensive.
Latest Orthodontic Articles
SmyleAlign™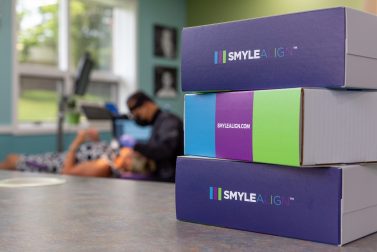 Read Our Blog
Braces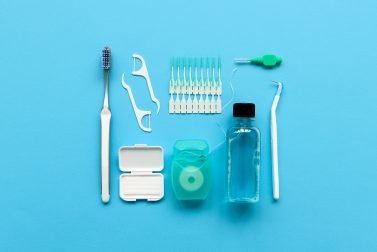 Read Our Blog