Vacationing with Braces: Traveling Tips & Packing Checklist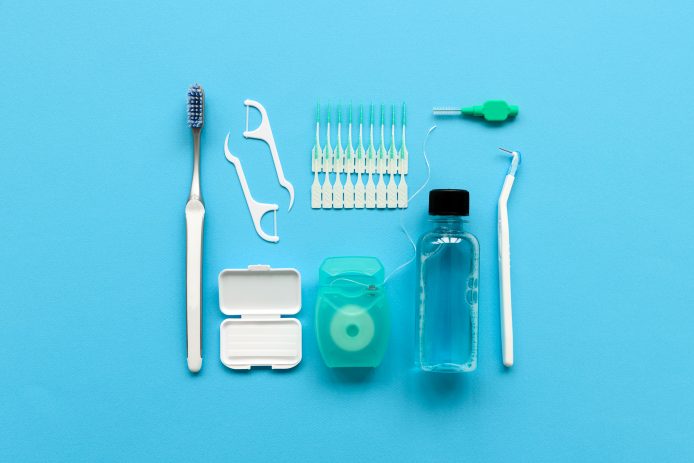 It can be easy to overlook orthodontic treatment when you are planning a vacation, so it is important to plan ahead and care for your braces accordingly. If you don't take care of them while you're traveling, you run the risk of suffering costly damage to your braces that you'll have to pay for when you get home.
We've compiled a list of tips and tricks for caring for your braces while traveling:
Visit your Orthodontist
This isn't just because we love seeing your smiling face. Before going on vacation, schedule an appointment to ensure that your braces are in good condition. Getting a check-up is especially important if you are going away for an extended amount of time or if you are traveling abroad.
This is the perfect time to get your brackets and wires checked to make sure they are firm on your teeth. During this appointment, your orthodontist may give you additional guidelines to follow or to be mindful of while you are away.
Think of this like getting a courtesy check on your car before a road trip: you can travel with peace of mind knowing that there are no issues.
Be Consistent in Your Routine
Vacations can be a great escape from your daily life, but you should keep up with your daily oral hygiene routine. Make sure you leave some time when you wake up and before you go to bed to perform your care routine. Your vacation may be temporary, but the health of your smile is forever. If you stray off of your treatment plan on vacation, it can be easy to slack when you get home.
Eat the Right Snacks
Vacation is the time to let loose, have fun and try new things. However, this is not the time to start eating foods that could be troublesome for your braces. Steer clear of sticky foods and candies, hard crunchy snacks, or chewy delicacies that could damage your braces.
If you are worried about the snacks provided on an airplane, pack a tried-and-true favorite in your carry-on bag.
Be Consistent with Orthodontic Treatment
Vacation can throw off your routine, including when you wear your aligners. Aligner wearers need to adhere to wearing their aligners for at least 22 hours out of the day. We understand that on vacation, your normal wear routine is interrupted, but don't forget to pop your aligners back in after eating.
Drink Plenty of Water
Staying hydrated is extremely important, but drinking water will help your braces and aligners stay clean and free of food debris.
Pack a Comprehensive Braces Care Kit
Packing a braces care kit is an easy way to have all of your supplies in one spot. This kit can easily be placed in your carry-on bag, backpack, or purse so it doesn't get lost along the way.
Use this packing list to make sure you have everything you'll need for daily care and in case of emergency. Always be sure to pack a little extra than you think you may need, it is better to over pack than to break your last rubber band or run out of wax.
Packing Checklist:
Toothbrush
Toothpaste
Orthodontic Wax
Rubber Bands (if prescribed to wear)
Tylenol or Ibuprofen
Floss
Threaders
Proxy Brush
Orabase-B
Compact Mirror
Our goal here at Ghosh Orthodontics is to make sure that your smile is not only beautifully crafted but healthy. A healthy smile takes consistent effort, even on vacation. If you are planning a trip and would like to visit Dr. Ghosh before you leave, make an appointment today! Please contact us with any additional questions or concerns regarding your braces.
Latest Orthodontic Articles
SmyleAlign™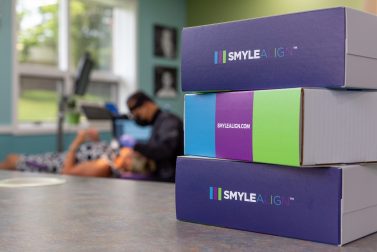 Read Our Blog
Braces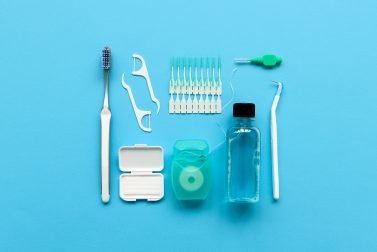 Read Our Blog