Invisalign Treatment at Ghosh Orthodontics
Invisalign clear aligners have been a revolutionary part of orthodontic technology. Invisalign can help the wearer to achieve a straight, beautiful smile that gives off an essence of confidence. This type of treatment can correct many conditions that would have once required braces, such as crossbites, underbites and many other misalignments that can cause problems later in life. Because it offers more comfort and convenience over traditional braces, many people opt for Invisalign to make their treatment times more enjoyable.
Invisalign Provides Virtually Invisible Treatment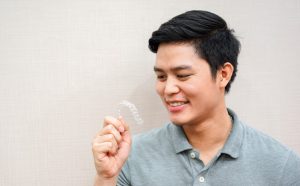 Invisalign is made from clear plastic aligners rather than metal brackets, so it is possible to wear them throughout the treatment without anyone knowing. The discrete nature of these treatment options is perfect for anyone who doesn't want their braces to have a big impact on their looks.
Invisalign doesn't use metal wires, brackets or elastic ties to straighten the teeth. Instead, your orthodontist will create a set of aligners for you based on your smile.
When patients come in for Invisalign, they can expect a completely digital experience. There is no need for messy impressions because our offices utilize the iTero digital scanner to get an initial impression of the teeth.
You will get a new set of trays every couple of weeks that accommodate your tooth movements. Every set of aligners will leave you with straighter teeth. When your last aligner is completed, you will be left with a beautiful, healthy smile.
Quicker Results
Invisalign has a reputation for straightening smiles faster than traditional braces. Typically, the Invisalign treatment plan takes 12 to 18 months. Before you even begin the treatment process, Dr. Ghosh can give you a personalized estimate based on your scan.
No Food Restrictions
One of the least enjoyable parts of getting traditional braces is the many food restrictions. Most sticky foods, gooey foods and hard foods are off the list because they can be difficult to clean from brackets or may actually knock a bracket from a tooth. With Invisalign, the wearer can eat anything desired and not worry that the orthodontia will be ruined as it is easily removed before eating.
Invisible Aligners Are a Comfortable Choice
While metal brackets and wires can cause scratches and irritation inside the mouth, Invisalign's smooth plastic aligners won't cause any pain because there are no sharp areas to cause irritation.
The extra level of comfort is often a major advantage for kids who are interested in a straightening method that won't leave them with rough edges.
The Aligners Can Be Removed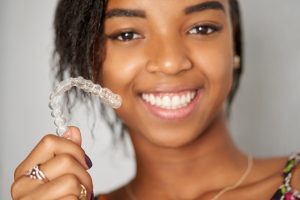 While the clear aligners must be worn for 22 hours a day, they can be removed in order to clean the teeth. Cleaning the teeth with metal brackets can be a challenge that comes with a learning curve. But with Invisalign, the aligners can be taken off the teeth completely so that the teeth can be cleaned just the way they normally would be.
Daily dental care takes less time because there is no elaborate brushing and flossing technique needed. Because these invisible braces are removed for your oral health routine, there will be discoloration of the teeth that often occur with braces.
Latest Orthodontic Articles
SmyleAlign™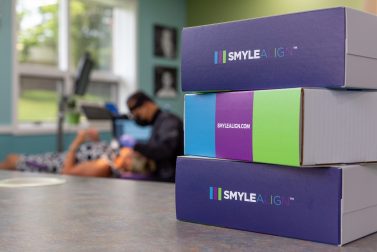 Read Our Blog
Braces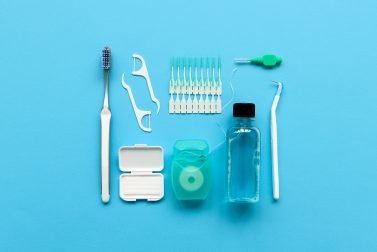 Read Our Blog