The Advancements in Braces and Orthodontic Technology
Orthodontics has a rich history, and there are new innovations in the industry all the time. The leaps and bounds technology has taken in the last decade have changed the practice of orthodontics. Orthodontic practices are utilizing more and more digital computer imaging machines to create an accurate fit. These advancements in technology enable the orthodontist to gradually move teeth with a fully-constructed plan because the 3D model acts as a treatment plan roadmap. Learn more about modern orthodontic history, starting with NASA's.
NASA and Orthodontia
A NASA-developed orthodontic breakthrough involves heat-activated nickel-titanium alloy wires. The high-tech properties of this wire make it remain flexible until it is heated inside the mouth. As the wire warms to body temperature, it will begin to gradually move teeth. This process of heat activation means the wires retain their tooth-moving abilities longer than ordinary metal wires.
NASA also assisted in the development of improved braces brackets. They helped discover a material that would make brackets less visible on the teeth. Transparent polycrystalline alumina, or TPA, is a material that was once used in missile nose cones and was known to be stronger than steel. It was found that when used in braces, it could create invisible brackets. This was the first widely-adopted form of invisible braces.
The Invention of the "Sliding Door" Bracket System
Another aligning technology that has improved orthodontic treatment is the "sliding door" bracket system. A sliding wire glides freer so teeth have less pressure. This causes a more relaxed but still productive braces treatment. The teeth also stay cleaner and build up less plaque because there are no metal or elastic bands to floss and brush around.
One of the most popular types of self-ligating braces systems available today is the Damon System.
Silicon Valley's Contribution to Clear Aligners
When you imagine Silicon Valley, you probably think of computers, automobiles, and media giants like Apple and Google. However, the innovations from Silicon Valley don't end there. While the region is known for its high technology business, entrepreneurs have released products for all different fields from this creativity node. Among these business people are Stanford University graduates Zia Chishti and Kelsey Wirth.
In the mid-1990s, inspiration struck Chishti and Wirth to start a business focused on providing clear plastic alternatives to traditional braces after Chishti's orthodontist gave him a plastic retainer at the end of his adult braces treatment. Chishti realized that a series of removable plastic appliances like the retainer could do the same job as metal braces without being as uncomfortable or as noticeable. Wirth, who remembered the bother of her teen braces treatment in high school, supported the idea, and together they found developers and recruited two more partners. Align Technologies was born.
Using the design software and 3D printing technology at the Stanford University lab, the team created a model of their product as well as a system to customize it to individual adjustment needs. They called their invention Invisalign.
The team hoped to revolutionize the orthodontics industry with new technology. This alternative to traditional braces was first available to the public in May 2000. It took a few years for the industry to acclimate to this new method, but today it attracts millions of patients.
Invisalign treatment involves "invisible" aligner trays of clear plastic that do away with the unaesthetic overtness of metal braces and provide the convenience of removability. Depending on the individual case, the adjustment could last from six to eighteen months, in contrast to the typical two years required for conventional braces treatment. You wear the removable plastic appliances at least 22 hours a day and take them out to eat, brush and floss. Each week you switch to a new aligner tray, similar to how you would visit the orthodontist monthly to tighten a set of metal braces.
Align Technologies has its headquarters in San Jose, California, the so-called Capital of Silicon Valley. They continue to refine their clear aligners and generate new products to help dentists and orthodontists.
Invisalign Clear Aligners and Aligner Systems
Invisible and removable straighteners are very common now. The materials cause fewer mouth sores during the straightening process. They can be removed, and the mouth can be thoroughly cleaned daily. With the improvements in imaging and modeling, orthodontists can plan a series of invisible aligners for each stage of the moving process.
These advances in orthodontic treatment are not only perfecting smiles, but they are also correcting misaligned jaws and teeth. They also help promote proper oral health. Since they can be removed for brushing and flossing, tooth decay is less likely than with wearing braces made out of metal.
Dr. Ghosh's Local Orthodontic Expert in Allentown & Pottsville
Dr. Sam Ghosh is passionate about staying on the pulse of the latest technologies and advancements in orthodontics.
Ghosh Orthodontics is conveniently located in the heart of the Lehigh Valley in Allentown and in Pottsville, Pennsylvania. We offer free, no-obligation braces consultations for all types of braces treatments, including traditional metal braces, Invisalign, SmyleAlign, and the Damon System. Schedule your appointment or consultation through our online form.
Latest Orthodontic Articles
SmyleAlign™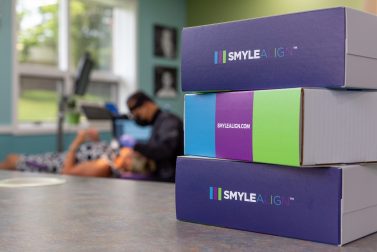 Read Our Blog
Braces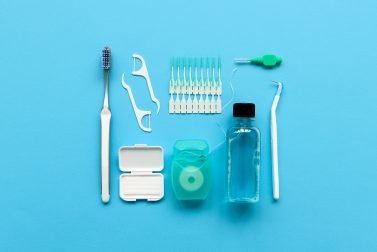 Read Our Blog