100% Customized Smile with Insignia
It can be difficult to choose which type of treatment to get for your teeth alignment correction. Insignia is a revolutionary system with advanced technology that is producing phenomenal results for people. Here's why your smile could be amazing if you opt to use
Insignia
in your treatment plan:
Customized Brackets and Wires
One thing that's superior about Insignia treatment is that it will give you precise and predictable results. This system is tailored to the individual patient, and thus each patient has the maximum opportunity to see positive results. Dr. Sam Ghosh uses 3-D software representation of your unique bite so that he can develop a precise treatment plan that will create the results you need quickly and efficiently. The advanced equipment that the specialist will use will consider all aspects of your facial symmetry, teeth spacing, mouth construction and so forth. It will create a plan that will only work with your mouth, and it will work perfectly for only you.
Faster Treatment Period
Another reason to try Insignia braces is that you will have a faster recovery. The advanced technology allows the orthodontist to create an accelerated device that will benefit you by letting you have fewer office visits and shorter office visits. You will also experience a faster treatment time than you might experience with metal braces or another method of treatment. Other methods of treatment may not show any significant results for several years. Insignia can produce desirable results in a fraction of the time span of other methods. That's the perfect reason to try it if you're someone who wants to experience instant gratification and quick results. You'll get quick results, but you won't lose any quality in the process.
Total Discretion
Perhaps the biggest benefit that you'll enjoy from using this method is that it will give you discretion. They are clear braces that are virtually invisible. Thus, no one will know that you are getting treatment in your mouth other than you and the orthodontist who created your setup. Insignia is often the perfect solution for adults who work customer-facing positions and young persons who go to school.
If you're ready to take your journey to teeth correction, you can contact Ghosh Orthodontics and schedule your first appointment. The office offers convenient hours, advanced treatment options, amazing financial plans and superior customer service. You'll receive a free, no-obligation examination and a consultation to see if you're a good fit for this method of treatment. Even if Insignia isn't for you, you'll have many alternative options from which h you may choose. Don't hesitate to contact the specialist to embark on your journey of teeth alignment correction. The number to call is 855-493-9259, or you can request an appointment online. Dr. Ghosh has locations conveniently located in Allentown, Lehigh County; and Pottsville, Schuylkill County, so contact us today.
Latest Orthodontic Articles
Braces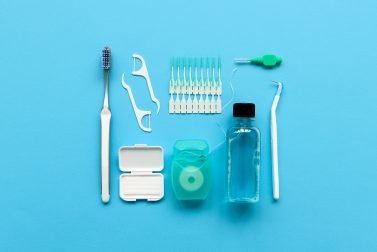 Read Our Blog