Frequently Asked Questions About Braces Treatment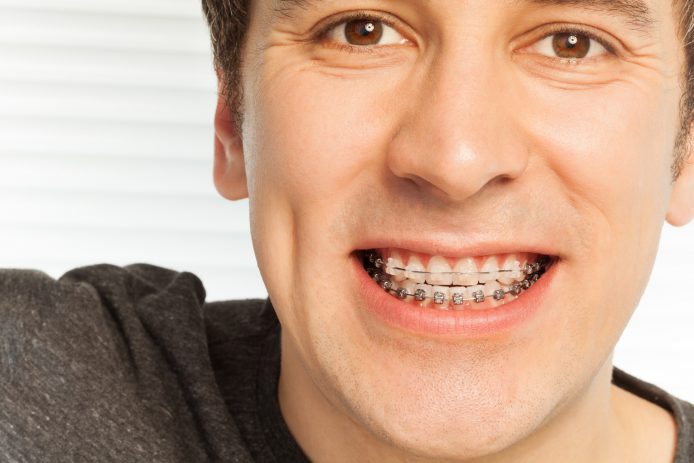 Updated on September 30, 2021
Although some people are genetically inclined to grow up having a set of perfectly aligned teeth, other people require the assistance of dental work or dental devices to achieve a great-looking smile. If your teeth are misaligned, you should make an appointment with your orthodontist to get braces.
Braces treatment is a great investment into the future of your oral health and can give you the confidence you have always dreamed of having. Learn about braces treatment by reading through our FAQ list.
What are braces and how are they made?
Braces are devices that crooked teeth by putting constant pressure on them. Braces can straighten the teeth to give a better cosmetic appearance, but can also be used to correct orthodontic problems, like jaw and bite issues.
What is it like to get braces?
Everyone's experience with braces is different, but there are some common experiences that people share when they have braces put on their teeth.
One of the biggest concerns of getting treatment is having to make changes to your life. This is a huge myth! Wearing braces does not interfere with performing tasks in your everyday life, you don't need to make special allowances in your daily routine.
Are there different types of braces?
There are four different types of braces: metal braces, ceramic braces, lingual braces, and Invisalign.
Traditional metal braces are the most noticeable of the four options; however, they are also the least expensive of them all. Metal braces are made up of wires and brackets that are attached to the front of the teeth.
Ceramic braces are made and placed in the mouth just the same as the metal type. They also function the same way in being attached to the front of the teeth. The only differences are that they are less noticeable because the brackets and wire blend in with the color of the teeth and they cost a little more than metal braces.
Lingual braces are just like metal braces, the only difference is that they are fitted on the back of the teeth rather than the front. This is a great option for patients who want discreet treatment with a fixed appliance. The cons to this option are that they are more difficult to clean, more expensive, and take longer to get adjusted to.
Lastly, Invisalign consists of using removable plastic aligners that are custom-made to fit over the teeth. They have to be replaced every two weeks with each tray being straighter than the last.
How long do I need to wear braces?
No matter which option you decide to choose, the length of time required to wear them will depend upon your responsibility of providing routine care and your individual need with regards to your treatment plan. Some people require a shorter period of time while others require a longer period of time; however, on average the time is generally anywhere from 18 months to 2 years. The treatment period is also dependent on how severe your orthodontic issues are.
Do braces hurt?
Although wearing braces doesn't typically cause any serious discomfort, they do initially take a little time to get adjusted to the feeling of them being within the mouth. Patients typically only feel discomfort and minor pain when they get their wires tightened. All soreness should dissipate within a few days and can be treated with over-the-counter pain relievers.
How do I take care of my braces?
Maintaining a proper oral health routine is extremely important, especially during braces treatment. You only have to slightly adjust your routine care for oral hygiene maintenance by incorporating more brushing and flossing after every meal and refrain from eating certain sugary, starchy, and sticky foods that could further promote tooth decay or loosen/damage the brackets. Sugary drinks like soda can also leave behind harmful residue on your teeth, which can lead to tooth decay and cavities.
To learn more about how to care for your braces, read our top tips for keeping your smile healthy while you have your braces on.
If you decide to opt for ceramic, be aware that they tend to stain easier if the proper maintenance isn't kept. Be sure to brush your teeth and floss regularly! We created a guide on how to care for your Invisalign clear aligners. The most important rule to follow is to clean your trays every time you take them out of your mouth. You should also brush your teeth and floss before putting them back in to keep food particles and plaque from building up.
How much do braces cost?
The cost of braces depends on the type of braces that Dr. Ghosh prescribes for your smile. Ghosh Orthodontics offers payment plans for treatment, including monthly payment plans and no-interest financing. Learn more about your financing options for your braces or Invisalign treatment. With offices in Allentown and Pottsville, Ghosh Orthodontics makes orthodontic treatment convenient for you. Contact us today for a free braces consultation with Dr. Ghosh to see which type of braces is best for you.
Latest Orthodontic Articles
SmyleAlign™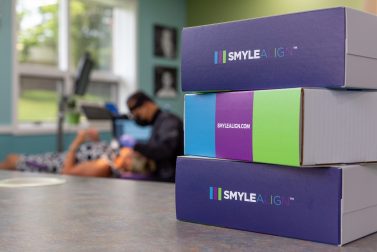 Read Our Blog
Braces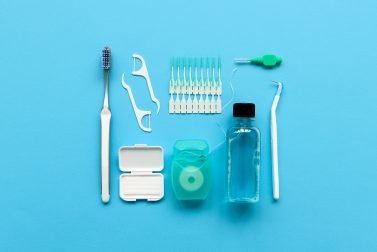 Read Our Blog