Top 4 Tips for Braces from an Orthodontist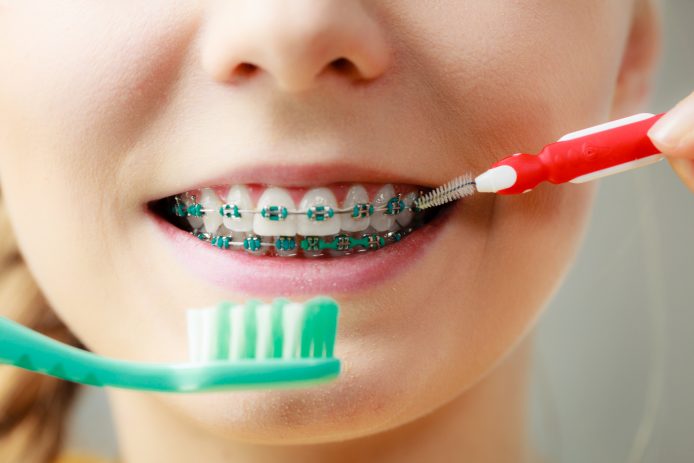 Updated on December 17, 2021
Everyone wants a perfect smile, but most of us are not blessed with straight teeth naturally. Orthodontic braces make this dream a reality for patients of all ages. While the process can be exciting, undergoing braces treatment means that you need to change your routine and modify what you eat to care for them.
When patients come to Ghosh Orthodontics for braces, we always make sure that they know how to care for braces and what to eat. The transition into caring for your braces can be tricky to get used to. Here are Dr. Sam Ghosh's top 5 tips for patients who are going through braces treatment to avoid cavities, swollen gums, and broken braces.
1. Take Extra Time for Oral Hygiene
Brushing and flossing are extra important during braces treatment. Wires and brackets can make it difficult to treat cavities and if your teeth are not properly cared for, they can prematurely decay.
We recommend that patients spend extra time brushing their teeth. Make sure you get all areas of your mouth and pay special attention to the areas of your wires where you know the food may get stuck. Consider brushing in the middle of the day or adding 30 seconds to your normal brushing time. This is especially important around the holidays when we are indulging in extra treats and goodies.
The American Dental Association (ADA) recommends brushing your teeth twice a day for two minutes each with a soft toothbrush. This recommended brushing time is for those without braces, so if you are going through orthodontic treatment, those 30 extra seconds will help keep your teeth clean. Dr. Ghosh recommends brushing after each meal to make sure that there are no food particles stuck in your metal brackets.
If you have rubber bands, you should take them out to brush or floss your teeth. Remember, those rubber bands are important and must be worn 24/7 unless Dr. Ghosh says otherwise.
Even though brushing thoroughly takes care of some of the food and sugar, the real issues lie in the nooks and crannies of your braces and your teeth. Make sure to floss at least once a day. We recommend using a soft-bristled pick to get between your wires and your teeth for a superb at-home clean.
2. Pack A Braces To-Go Kit
It is important to always be prepared. We recommend that patients keep a braces care kit with them at all times. This is especially important for school-aged children that might not be used to their new routine. It doesn't have to be as extensive as our vacation packing checklist, but there should always be essentials in your purse, backpack, or laptop case.
At the very least, your care kit should include the following items:
Toothbrush
Toothpaste
Dental Floss
Dental Wax
Lip Balm
Mirror
Children should also consider packing a mouthguard in their care kits. The best way to prevent injury during gym classes while ensuring proper oral health is to bring a mouthguard along to class. There are special mouthguards constructed specifically to be worn with braces and can save children from having pain.
Carrying a water bottle can not only help you stay hydrated, but it can also help wash away food particles from brackets and wires. It can also help you avoid sugary drinks and sodas that can rot and stain your teeth.
3. Learn How to Alleviate Braces Pain at Home
Whether you have traditional metal braces, ceramic braces, or even Invisalign, the entire process isn't always painless. It is normal to have discomfort or pain in the days following your first fitting or the tightening of your braces. These devices are moving the teeth, so you can expect some minor irritation. This discomfort can be fixed at home with over-the-counter treatments.
If the edges of your braces feel sharp and are irritating, you can pick up some orthodontic wax from the pharmacy and apply small bits to the sharp points to smooth them out.

Pain or irritation can be alleviated by rinsing your mouth out with a saline solution. You can make this at home by warming eight ounces of warm water and dissolving a teaspoon of salt into it. Be sure to spit out the solution when you are finished rinsing. You can use this method as many times as you need. If the pain continues, you can take an over-the-counter pain reliever, such as Advil or Ibuprofen.
4. Keep Your Orthodontic Appointments
Regular dental cleaning and checkups are still important, and we recommend you visit your dentist regularly to minimize any plaque you may have missed while brushing or flossing.
You should also be visiting your orthodontist regularly until your treatment is complete. Dr. Ghosh can remove your wires and bands for a better clean with the help of orthodontic tools. During your visits, Dr. Ghosh will check your braces and make adjustments as needed.
Regular visits to your orthodontist are essential to the successful completion of your braces treatment. The orthodontic team will measure your progress, adjust your braces to ensure the shortest wearing time possible, and keep your treatment plan on track.
Ghosh Orthodontics is here to answer any questions you may have about your braces. If you are ready to smile with confidence, schedule a free braces consultation with Dr. Ghosh in our Allentown or Pottsville orthodontic office. During your consultation, we will discuss treatment options, the types of braces that will work best for you, and answer any questions you may have about the treatment process.
Latest Orthodontic Articles
SmyleAlign™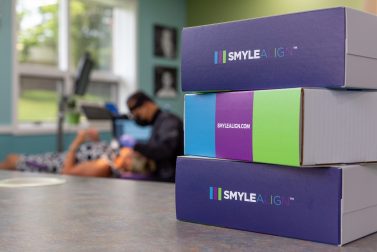 Read Our Blog
Braces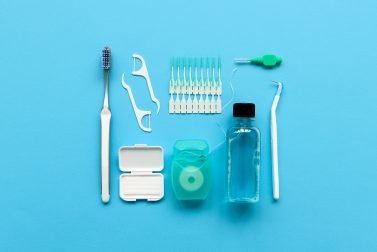 Read Our Blog