How Orthodontic Appliances Straighten Teeth
Orthodontics is an area of dentistry that deals with the alignment of a patient's bite. The dentists who perform this specialty are called orthodontists and are given training beyond the basic training they receive in dentistry school. They must pass the written and clinical National Board Dental Examinations before they are awarded a license to practice. Even after this, the orthodontist may spend a few more years training in their chosen field, then take a test to be certified by an institution such as the American Board of Orthodontics.
Orthodontic Appliances
Orthodontists use a variety of treatments to align a patient's teeth. There are the traditional metal braces, which use brackets and wires to put gentle pressure on the teeth to straighten them. Contemporary braces are more comfortable to wear than the bulky braces people used to wear even a quarter of a century ago. They can be transparent or tooth-colored and can even be placed on the back of the teeth. These are called lingual braces, and the orthodontist needs to have special training in order to install and maintain these types of braces.
Braces require some commitment on the part of the patient. They need to pay careful attention to cleaning their teeth and need to avoid foods that can stick in the brackets or the wires. They also need to visit their orthodontist regularly to make sure that all is well with their braces and their teeth.
Patients wear braces between six months to two or three years, and when they are finally removed the patient often has to wear a retainer. The retainer is first worn round the clock then later worn only at night. It trains the teeth to stay properly aligned. The most common type of retainer is the Hawley retainer.
People who need their teeth straightened but find braces too unattractive and inconvenient can opt for Invisalign or similar types of aligners. These are transparent, plastic trays that the patient wears for 23 hours a day to straighten their teeth. The advantage these trays have over braces is that the patient can take them out at will. In many cases, Invisalign helps a patient take better care of their teeth. This is because the patient is not confronted with the discomfort of braces, the tedium of special care of their dental hygiene or the frustration of not being able to eat some of their favorite foods for years at a time. They also don't have to visit their orthodontist as often as someone who wears braces.
Other types of appliances used by orthodontists are headgear and expanders that growing children wear to help align both their teeth and their jaws.
Latest Orthodontic Articles
SmyleAlign™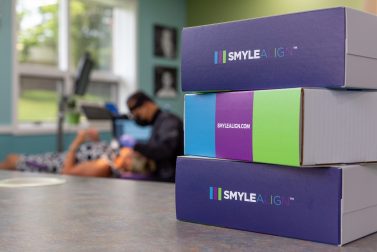 Read Our Blog
Braces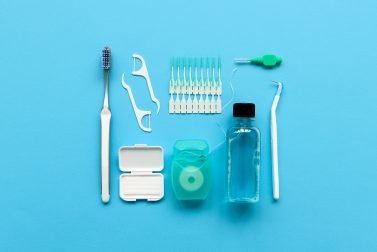 Read Our Blog