How Are My Custom Aligners Made?
Updated on October 28, 2022
Invisalign is an excellent alternative to metal braces for straightening teeth or correcting a misaligned bite. Invisalign treatment uses custom-made trays to apply pressure to crooked teeth and gradually move them into the desired position. Discover how Invisalign aligners are made from the very beginning of the manufacturing process to the start of treatment.
Step One: Your Orthodontist Takes Detailed Measurements
Collecting information about your mouth will be the first step in making custom-fit molds for your Invisalign treatment. A trained orthodontist will use x-rays and a scanner to create a 3D image of your teeth and jaw.
Step 2: A 3D Model is Produced
All of the information gathered by your orthodontist will be submitted to Align Technology, the trusted company that manufactures the aligner trays for our patients. Technicians will input your orthodontist's data and measurements into their computers to create a 3D model of your mouth. This model is critical for developing your treatment plan as laid out in step 3.
Step 3: Orthodontists and Technicians Run Simulations
Once Align Technology develops a 3D model, they will collaborate with your orthodontist to establish a treatment plan. Align Technology will simulate your teeth's movement during treatment to figure out how to structure your aligners and how many you will need over the course of your treatment.
Step 4: You Receive Your Set of Aligners
The aligner trays are made of SmartTrack material, which is a customized medical-grade plastic that is firm enough to apply pressure on teeth and flexible enough to be comfortable in your mouth. Align Technology's innovative technology is used to properly calibrate a set of trays to your treatment plan. Each aligner is carefully trimmed and contoured to fit your specific mouth before being delivered to your orthodontist to begin treatment.
Your orthodontist will explain oral hygiene with aligners once your orthodontic treatment has begun and will work with you to establish a routine that includes cleaning your aligners when you brush and floss. It is advised that you wear your aligners for 20 to 22 hours a day. Treatment times vary, and you will be given a plan by our team during your visit based on the 3D simulations carried out previously.
Dr. Sam Ghosh of Ghosh Orthodontics has extensive experience using this technology and is a 2017 Elite Invisalign provider. Make an appointment for your free, no-obligation braces consultation today to learn more!
Latest Orthodontic Articles
SmyleAlign™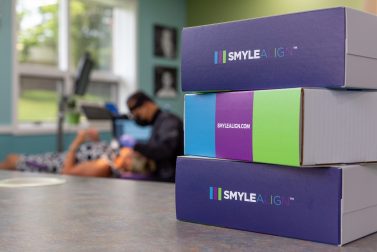 Read Our Blog
Braces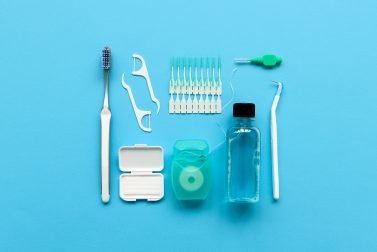 Read Our Blog