Getting Braces as an Adult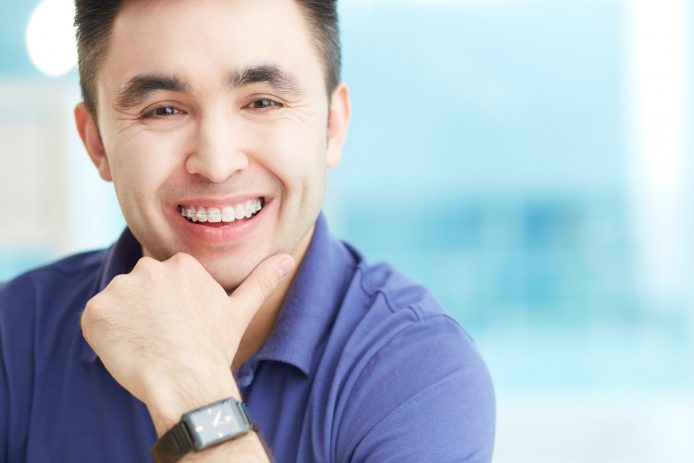 If you are an adult with crooked teeth, there is no need to hide your smile. We can straighten your teeth and help increase your confidence when showing off your pearly whites.
At Ghosh Orthodontics, we have several options available for adult orthodontic care.
Adult Braces
Braces are not just for the young. The process of corrective tooth movement works the same for all age groups. There are many solid reasons to get braces as an adult. Some adults choose straighter teeth primarily because they want to improve their appearance. However, there are health reasons involved in having straight teeth, especially if your mouth is overcrowded. When teeth are overlapping, it can be difficult, if not impossible, to clean between them, leading to tooth decay.
We offer several types of adult braces based on needs and budget. But our primary goal is the comfort and convenience of our patients. That is why we seek out and use the latest brace technologies.
Damon System Braces
Damon System Braces have changed the teeth straightening industry. They use a unique "sliding door" bracket that allows for more comfort as your teeth change. With the Damon brackets, you feel less pressure in your mouth, making it more comfortable than ordinary braces.
Insignia
Insignia is a 3-D technology that makes an exact model of our patients' teeth. Because the treatment is 100% personalized, we can significantly reduce the amount of time needed to wear braces.
Invisalign
Invisalign is another revolutionary brace technology. The beauty of this system is that the braces are virtually invisible. They are made of a transparent plastic material, which means there are no metal wires visible during the straightening process.
This method is a top choice for braces for another reason. Because there are no wires in the mouth, there is no metallic taste to worry about and no painful lip abrasions.
When Braces Are Not Enough
Sometimes, braces are not enough to correct crooked teeth in adults. Because adult facial bones are no longer growing, certain asymmetrical corrections require surgery.
At Ghosh Orthodontics, we can make the asymmetrical corrections through orthognathic surgery. This surgery corrects the jawline and can assist in straightening teeth when used in conjunction with braces.
Which Option Is The Best?
Wearing braces can be comfortable and will not interfere with your lifestyle. With our cutting-edge technologies, we make the process as painless and convenient as possible.
Everyone's teeth are unique. To determine the best method of teeth straightening for your situation, contact Ghosh Orthodontics today at 855-712-8973 or fill out our online Contact Us form and a team member will be in touch with you shortly.
We will inspect your mouth, present all the options and make the right recommendation that suits your budget. You'll be showing off your smile in no time!
Latest Articles
Orthodontist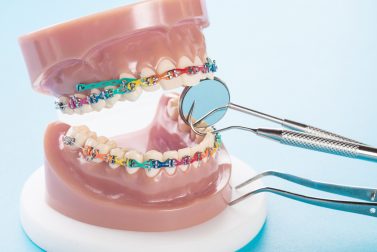 Read Our Blog
Orthodontics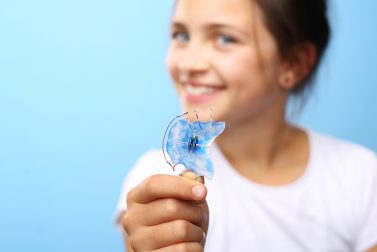 Read Our Blog