Silicon Valley's Contribution to Clear Aligners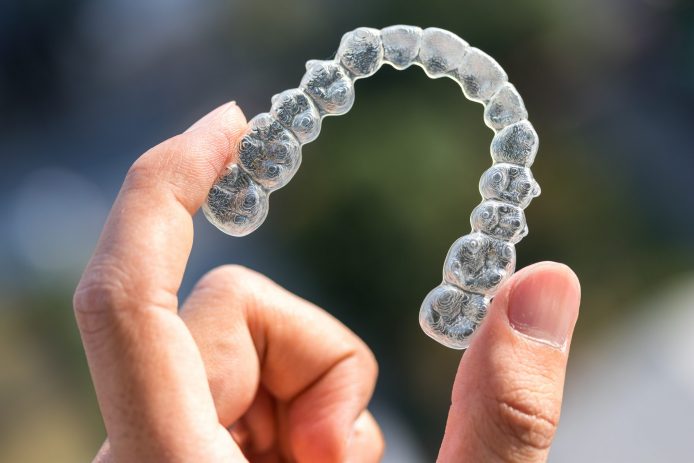 When you imagine Silicon Valley, you probably think of computers, automobiles, and media giants like Apple and Google. However, the innovations from Silicon Valley don't end there. While the region is known for its high technology business, entrepreneurs have released products for all different fields from this creativity node. Among these business people are Stanford University graduates Zia Chishti and Kelsey Wirth.
In the mid 1990s, inspiration struck Chishti and Wirth to start a business focused on providing clear plastic alternatives to traditional braces after Chishti's orthodontist gave him a plastic retainer at the end of his adult braces treatment. Chishti realized that a series of removable plastic appliances like the retainer could accomplish the same job of straightening teeth as months of metal wire for a fraction of the discomfort and inconvenience. Wirth, who remembered the bother of her teen braces treatment in high school, supported the idea, and together they found developers and recruited two more partners. Align Technologies was born.
Using the design software and 3D printing technology at the Stanford University lab, the team created a model of their product as well as a system to customize it to individual adjustment needs. They called their invention Invisalign.
The team hoped to revolutionize the orthodontics industry with the new technology. This alternative to traditional braces was first available to the public in May 2000. It took a few years for the industry to acclimate to this new method, but today it attracts millions of patients.
Invisalign treatment involves "invisible" aligner trays of clear plastic that do away with the unaesthetic overtness of metal braces and provide the convenience of removability. Depending on the individual case, the adjustment could last from six to eighteen months, in contrast to the typical two years required for conventional braces treatment. You wear the removable plastic appliances at least 22 hours a day and take them out to eat, brush and floss. Each week you switch to a new aligner tray, similar to how you would visit the orthodontist monthly to tighten a set of metal braces.
Align Technologies has its headquarters in San Jose, California, the so-called Capital of Silicon Valley. They continue to refine their clear aligners and generate new products to help dentists and orthodontists.
Dr. Sam Ghosh offers free, no-obligation braces consultations. Ghosh provides several types of braces treatments, including Invisalign braces, the Insignia system and the Damon System. Invisalign braces are an invisible series of removable aligners that help straighten the patient's teeth without the use of metal. Our special Invisalign teen braces are specifically designed for teens, allowing them to remove their Invisalign teen braces whenever they want in order to eat their favorite foods without worry. The Insignia treatment involves a process in which sophisticated imaging software is used to create a 3-D impression of your teeth in order to custom fabricate braces for each patient. Then there's the revolutionary Damon system, which consists of braces that are self-ligating, which means patients will feel less pressure. The lack of elastic or metal ties results in fewer problems with plaque buildup as well. For more information or to schedule your consultation, please call us at (855) 494-0046. You can also fill out our online form and a team member will get back to you ASAP. Ghosh Orthodontics is conveniently located in Allentown, Lehigh County, and Pottsville, Schuylkill County, Pennsylvania.
Latest Orthodontic Articles
Braces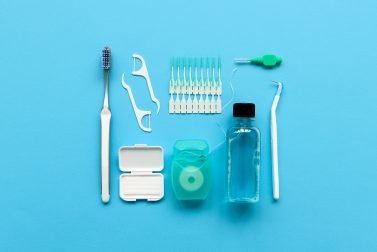 Read Our Blog