Top Tips For People With Braces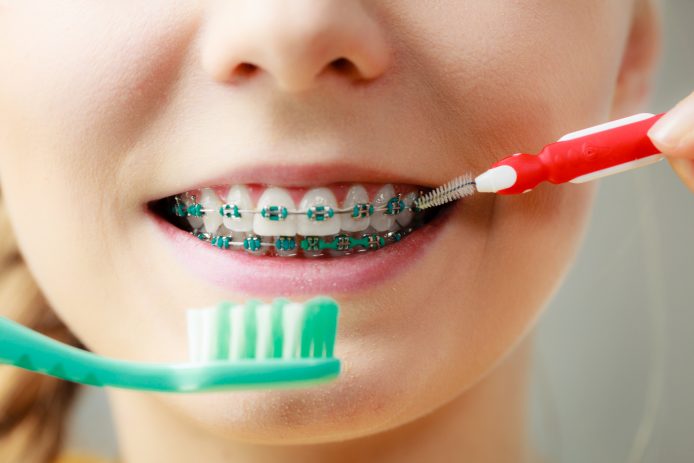 Having a healthy, straight smile is a key indicator of good oral health. Unfortunately, for many individuals, having a straight smile does not come naturally, which is why people of all ages turn to braces or Invisalign. If you recently were fitted with braces or are about to get some, you should be aware that there are specific rules you must follow when eating and caring for your braces. These transitions can be difficult to get used to, which is why we have outlined some handy tips below to help you handle the transition with ease.
Tip #1: Avoid Hard or Sticky Foods That Are Tough to Chew.
Candies like taffy, toffee, caramel and licorice can get stuck in your braces, causing discomfort and increasing your chances of developing cavities or discoloration around the brackets.
In addition, it is best to avoid the following foods:
• Chewing Gum
• Granola
• Popcorn
• Hard bread
• Nuts
• Caramel
On the other hand, there are plenty of foods you should be able to eat with no problems:
• Ice cream
• Smoothies
• Milkshakes
• Bananas
• Applesauce/pudding
• Corn (be sure to cut it from the cob first)
• Pastries
• Cooked veggies
• Sliced fruit
• Rice
• Pasta
• Meats and fish without bones
• Soups
• Yogurt
• Soft cheeses
Tip # 2: In the Days Immediately Following the First Fitting or a Tightening of Your Braces, It's Not Uncommon to Feel Discomfort or Pain.
If the edges of your braces are sharp, try putting bits of orthodontic wax (which is available at most pharmacies) on any sharp points to smooth them. If the problems are severe, see your orthodontist, and he or she can make adjustments. If you're feeling pain, try rinsing your mouth with a saline solution (eight ounces of warm water with one dissolved teaspoon of salt). You can use this solution as often as needed during the first week you wear your braces. Make sure to spit the solution out after you've rinsed with it. Significant pain can be alleviated with over-the-counter pain relievers such as ibuprofen (Advil).
Tip # 3: Brushing and Flossing Etiquette
Continue to brush and floss regularly while you're wearing your braces, especially after every meal. It's true that both processes might be more difficult than they were prior to your orthodontic work, but it's important to keep your teeth and your braces clean while you're wearing them. If you have rubber bands for your braces, you may take them out when you floss or brush, but otherwise, remember that they need to be worn 24 hours per day, seven days per week unless your orthodontist says differently.
Tip #4: Keep Your Appointments.
Remember to keep up with your orthodontic appointment schedule for checkups and adjustments. The appointments are a vital component to the success of your treatment. It is during appointments that the orthodontist will measure your progress, adjust your braces to ensure the shortest wearing time possible.
Latest Articles
Orthodontist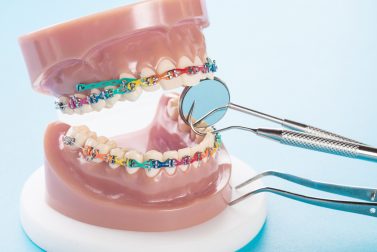 Read Our Blog
Orthodontics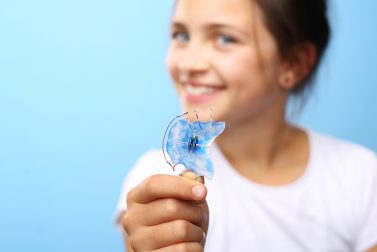 Read Our Blog