Orthodontics: What is it and Why it's Important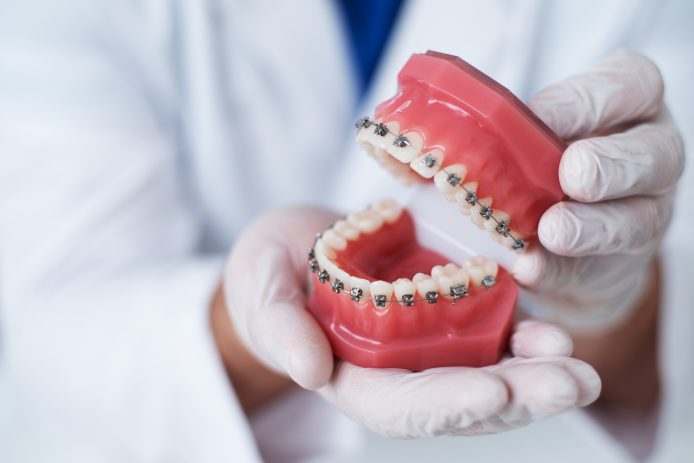 Updated October 29, 2021
The American Academy of Orthodontics (AAO) refers to orthodontia as a part of dentistry that avoids, diagnoses, and treats any facial and dental irregularities. Simply put, orthodontics is a special sector of dentistry that goes beyond tooth health to diagnose and treat misaligned teeth, jaws, and bites.
If you require orthodontic treatment, it is very likely that your family dentist will send you to Dr. Ghosh, who is an AAO member with over 20 years of experience. Before you come in for your first appointment, learn more about the field and the importance of orthodontics, both aesthetically and medically speaking.
Why Do People Go To The Orthodontist?
Everyone would love to have a beautiful smile; however, most people aren't born with perfectly straight teeth. They might have crooked teeth, missing teeth, overlapping teeth, or jaw problems that interfere with them biting, chewing food, or smiling. These issues can also affect a person's self-esteem and confidence. An orthodontist is consulted to remedy those problems. Generally, it is the family dentist that decides that the best course of action for their dental patient is to consult with an orthodontist for specialized treatment that a family dentist might not offer. Many people think that dentists and orthodontists are the same, but orthodontists are specialized dentists that specialize in fixing the alignment of teeth and jaw. Orthodontists recommend treatment plans based on the orthodontic issues that are being experienced and your lifestyle.
Orthodontic Problems
Treating orthodontic problems is not only about improving self-esteem and cosmetic issues but also has important dental health purposes. Orthodontists treat kids and adults for a wide variety of teeth and jaw problems. A few of the most common orthodontic problems include overlapping teeth, crowded teeth, missing teeth, overbites, open bites, and underbites. These problems might be due to heredity, accidents, or even injury.
Other types could include orthodontic misalignments. These problems can lead to multiple conditions and are also called malocclusion. Malocclusion can cause difficulties in speaking and chewing, based on AAO; it may also wear away the enamel on your healthy teeth and exerts excess pressure on the gum tissue and the surrounding bone. Additionally, if you have crooked or overlapping teeth, they are difficult to clean hence exposing you to risks such as tooth decay and gum disease.
Genetic malocclusion could include congenitally lack of teeth, jaw growth issues, extra teeth, spacing issues, crowded or protruding teeth. However, in some cases like retention of mil teeth, early loss of baby teeth, thumb-sucking, accidents, and particular types of dental maladies might result in a requirement for orthodontic treatment.
Types of Orthodontic Treatment
Orthodontics, which has been around since ancient times, has advanced considerably within the past decade. With the help of modern technology, orthodontists are able to provide their pediatric or adult patients with a wide variety of treatments on their permanent teeth. The most popular treatment options include:
Traditional metal braces are made up of wires and metal brackets. This option is a fixed appliance that is attached to the patient's front teeth.
Lingual braces are completely hidden from sight. These are like traditional braces, except they are attached to the back of the teeth, so they can't be seen when smiling or talking.
Ceramic braces are clear braces that are attached to the front of the teeth. These are like traditional braces but are less visible than their metal counterparts.
Clear aligners and Invisalign are trays made from comfortable, clear plastic that is worn every day to move the teeth into alignment. This option is preferred by teens and adults because they are almost invisible to the teeth. This option is also removable, making it easy to brush and floss your teeth.
Retainers are devices used to prevent the teeth from shifting position in the mouth after orthodontic treatment is completed.
Orthodontic Treatment in Pottsville and Allentown
Orthodontics goes beyond cosmetic fixes and addresses long-term oral health. Not all folks out there have the natural teeth alignment, but thanks to orthodontists like Dr. Ghosh, you can have them corrected. Dr. Ghosh believes that continuing education is the ideal way to be at par with updates in technology within the orthodontic industry. And has a dental team that is highly trained, learned, and with experience of more than ten years.
Dr. Ghosh has two state-of-the-art orthodontic offices, conveniently located in Pottsville and in Allentown, the heart of the Lehigh Valley. Schedule an appointment today for a free consultation to invest in your oral health and take the first step toward a beautiful smile.
Latest Orthodontic Articles
SmyleAlign™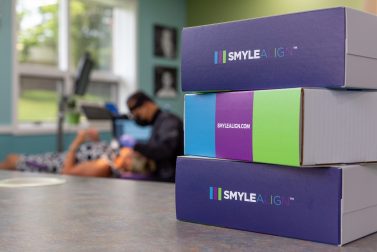 Read Our Blog
Braces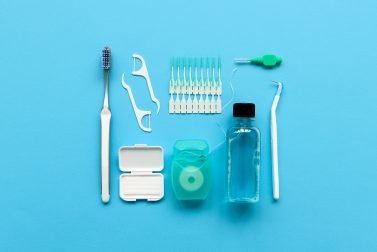 Read Our Blog