Get to Know Dr. Sam S. Ghosh, DMD
We at Ghosh Orthodontics consider it a privilege if you choose us for your orthodontic needs. We see you as a person with expectations, desires, and concerns. The quality of your life is important to us; that is why we are here. Since 1997, Dr. Sam Ghosh and his skilled team have been treating patients to the highest standards while employing the most advanced and precise brace technologies. "My goal is to achieve the best result in the most efficient and comfortable manner," Dr. Ghosh says."By treating conservatively and comprehensively at the appropriate time, we minimize orthodontic intervention so braces are on for the shortest possible duration," he adds.
As a graduate of the University of Pennsylvania and the University of Rochester, Dr. Ghosh has built a state-of-the-art practice that has earned the reputation for completing most cases without extractions or surgery. From lasers and digital impression scanners to 3D printers and the Damon Self-Ligating System, as well as The AcceleDent, our practice is geared towards a unique and memorable patient experience. For those who seek an invisible alternative, we are one of the Top Providers of the Invisalign System.
At our office, you will receive a happier, healthier smile that will allow you to open new doors, meet new friends, and most importantly, develop a whole new appreciation for yourself and the way others see you. "Success is when patients walk away with beautiful, confident smiles." Dr. Ghosh says, "Our best compliment is when they refer us to other family members, friends and neighbors,". With prompt response to your concerns and attention to every detail, we are committed to providing exceptional and sincere care.
"As a father, I want the best for my children, and I know the parents of my patients have the same feeling." Dr. Ghosh stays connected to his community by sponsoring both academic and sports teams as well as participating actively in school programs and charity outreach.
((Article as seen in Lehigh Valley Style))
Visit Dr. Ghosh in Pottsville & Allentown
Make an appointment with Dr. Ghosh to discuss braces or Invisalign treatment. Ghosh Orthodontics is conveniently located in Allentown and Pottsville, Pennsylvania, and offers free orthodontic consultations.
Latest Orthodontic Articles
SmyleAlign™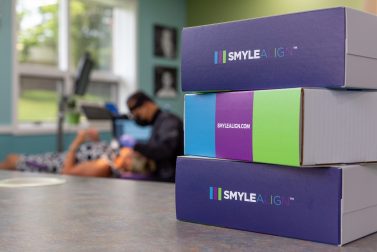 Read Our Blog
Braces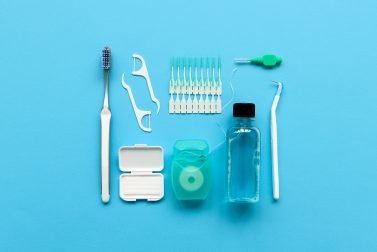 Read Our Blog