Why We Recommend Invisalign Teen For Young People On the Go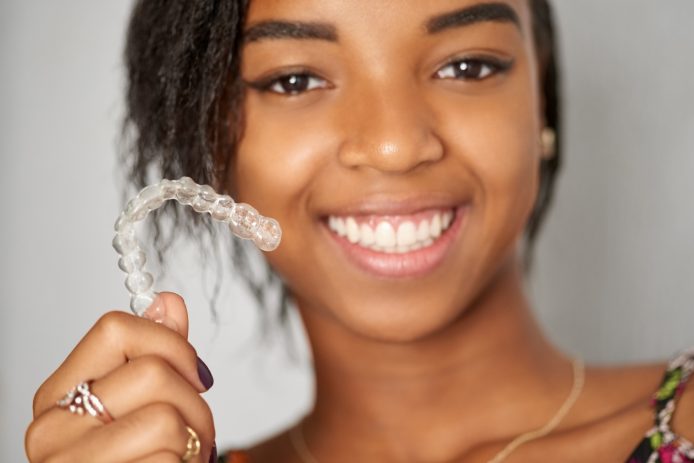 Invisalign teen has revolutionized orthodontics for teens and young adults, of ages 13 to 19. Aimed at correcting crooked teeth without the need for brackets and wires, this option comes with minimal lifestyle changes so teens can go about their fun and busy lives.
With Invisalign teen, benefits can be enjoyed by both parents and teens.
How Does Invisalign Teen Work?
Invisalign teen acts as a teeth-straightening system that uses clear aligners to straighten teens' teeth instead of brackets and wires. The aligners fix problems that range from simple to complex, making it an option that works for almost everyone!
Unlike traditional metal braces, Invisalign teen is barely noticeable and can be removed at any time.
Invisalign teen works two times faster than traditional braces, so treatment times are cut in half! You get to enjoy your new, beautiful smile in a fraction of the time, making it the choice treatment among young adults.
Benefits for Teens
The most obvious benefit of Invisalign teen is your appearance! Your friends won't be able to tell that you are wearing aligners, so you don't have to worry about orthodontic treatment affecting your social life. With these aligners, you won't feel the need to hide your smile.
Since these are removable aligners, you won't have to change your diet. If you want a piece of sticky candy or crunchy snacks, you can indulge! These clear aligners will give you straighter teeth without preventing you from eating your favorite meals. You just have to take them out while enjoying delicious treats.
You will be able to participate in your sports and extracurricular activities without any problems. You will never have to worry about wires from braces catching onto clothing or equipment.
When you begin the Invisalign teen treatment process, we will use imaging software to make a digital 3D scan of your teeth. This digital scan will allow us to customize the aligners just for you.
Benefits for Parents
While your teen may want Invisalign because their selfies will look better, you might wonder if you can afford this treatment. As a parent, you can relax, because Invisalign teen is possible on any budget. While Invisalign uses advanced technology to give your teen a beautiful smile, this technology is accessible.
One key feature of Invisalign teen that parents love is the addition of up to six complimentary replacement aligners. These extra aligners come in handy if the aligner is broken or lost. Since there is usually a replacement cost for traditional Invisalign, this perk is exclusively available for the teen package.
Once your teen gets fitted for the aligners, you or your teen will need to come by every couple of weeks for a new set of aligners. This means that you will not need to spend an excessive amount of time in our office. Invisalign teen was created to fit into busy schedules.
Parents choose this Invisalign treatment plan because it is a fast, affordable, and convenient option for their teens.
Invisalign Teen is Available at Ghosh Orthodontics
We want our patients to feel and look their best, especially when back to school is just around the corner. We take time, cost, and convenience into consideration for each of our patients to give them the best experience possible. With our highly skilled professionals, cutting-edge equipment, and our passion for making people feel good, we're confident that you will love your new smile. Our team works incredibly hard to provide the very best treatment and experience for each individual patient. We would love to help your teen start the school year off with a beautiful smile. If your teen needs orthodontic treatment, contact us to make an appointment with Dr. Ghosh at our Allentown or Pottsville offices to discuss Invisalign teen.
Latest Orthodontic Articles
SmyleAlign™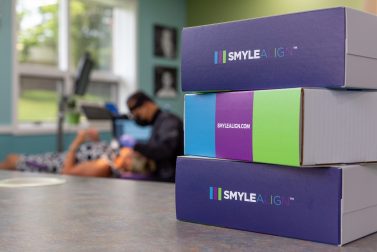 Read Our Blog
Braces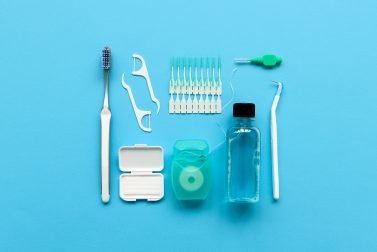 Read Our Blog