Ghosh Orthodontics provides Allentown with State-of-the-Art Treatment
FOR IMMEDIATE RELEASE:
Pennsylvania-based Ghosh Orthodontics bolsters well-deserved reputation for excellent care administered by way of cutting-edge technologies.
Allentown, PA – September 8, 2017 – Headed by Dr. Sam Ghosh, a doctoral graduate boasting specialty training in the area of orthodontics, Pennsylvania's Ghosh Orthodontics continues to provide its patient base with expert care while delivering the state-of-the-art orthodontics Allentown has been waiting for. In serving this community with expert orthodontic care since establishing their first location in Pottsville, Dr. Ghosh and his team have led the way in orthodontics for over 20 years, developing a well-deserved reputation for excellent service administered by way of cutting-edge technologies.
"We strive to complete most dental cases without the need for surgery – in fact, our primary goal is to provide the best results in the most comfortable and efficient manner possible," explains Dr. Ghosh. "My team utilizes cutting-edge dental equipment in order to help complete most cases without the need for surgery or extractions, and this includes the use of lasers, digital impression scanners, Damon braces, a customized Insignia system and the AcceleDent.
"All in all, we believe that continual education is the best way to keep up with technological advancements achieved within the orthodontic industry, and as such the Ghosh team takes part in continual education classes in an effort to provide patients with the most efficient and highest quality of care."
At the core of Ghosh Orthodontics' services are braces treatments, retention and adult care, providing the most optimum braces Allentown has to offer. The clinic handles several different types of braces treatments, including Invisalign braces, the Insignia system and the Damon system, with the Invisalign process being the most popular due to the system's widespread marketing exposure; special Invisalign teen braces are specifically designed for teenagers, allowing them to remove their Invisalign Allentown braces whenever they want in order to eat their favorite foods without concern.
The Insignia treatment involves a process wherein sophisticated imaging software is used to create a three-dimensional impression of the teeth in order to custom-fabricate braces for each Ghosh patient, while the revolutionary Damon system – consisting of braces that are self-ligating, which equates to patients feeling less pressure – represents an elastic/metal-free alternative that results in less problems with plaque buildup.
As the type of professional orthodontist Allentown residents have looking for, Dr. Ghosh also guides his patients through the retention phase after braces are removed by providing them with exact instructions on how to wear their Allentown retainer, while gradually reducing the amount of time in which they must wear their retainers on a daily basis. This retention treatment encompasses active treatment along with a set of retainers and a one-year retention phase that includes regular checkups.
"Certain asymmetrical corrections can no longer be accomplished in adults using braces only, due to the fact that adult facial bones are no longer growing," adds Dr. Ghosh. "We can use both orthognathic surgery and orthodontics for patients that request such corrections."
Dr. Ghosh received his two-year post-doctoral graduate training in the specialty of orthodontics from the University of Rochester's Eastman Dental Center, recognized as one of the top residency programs in the U.S., going on to receive his D.M.D. from the University of Pennsylvania in Philadelphia, where he graduated at the top of his class and was awarded the prestigious International Award for academic and clinical experience. As a member of the American Association of Orthodontics (AAO), he was recently voted the Top Orthodontist in the county by Schuylkill Living Magazine and remains extensively involved in furthering his knowledge by taking hundreds of hours of continuing education seminars around the world.
Ghosh Orthodontics maintains three offices throughout Pennsylvania, including in the areas of Allentown and Pottsville. The clinic's main office is located at 4979 Hamilton Boulevard and Brookside Road in Allentown and can be reached by calling (610) 398-9000.
Latest Orthodontic Articles
SmyleAlign™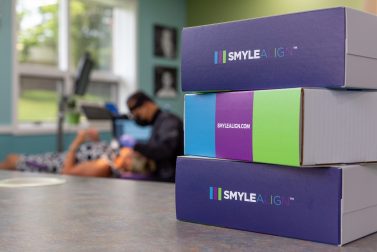 Read Our Blog
Braces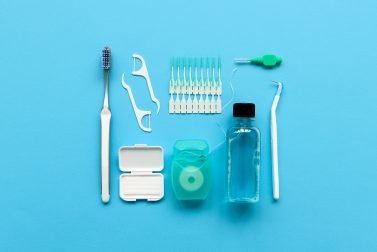 Read Our Blog