The Dangers Do-It-Yourself Braces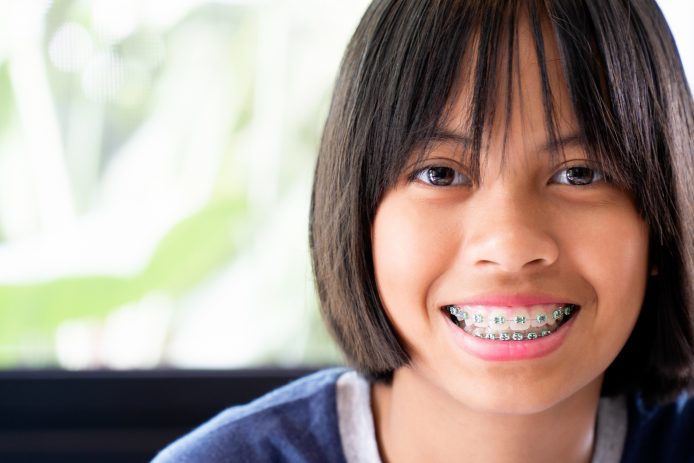 Updated August 3, 2021
Do-it-yourself projects have been a trend in recent years, thanks to YouTube tutorials and shows like Fixer Upper. There is an increasing number of people that are opting out of traditional shopping and choosing to DIY projects with their own skills. While this has become a way of life, DIYs and life hacks cannot replace everything.
There are many people that want a straight, beautiful smile but don't want to go to a professional for traditional braces. People have discovered other options to orthodontics that can be extremely dangerous.
Don't DIY Your Smile
In the past, there have been trends on YouTube where people would try and make their own braces. Today, we have creators on Tik Tok showing people how to DIY orthodontic appliances to straighten their teeth at home. These methods include everything from hair ties, rubber bands, and elastic strings. Bolder claims utilize 3D technology by scanning the mouth to create a mold for do-it-yourself aligners.
DIY Braces Won't Straighten Teeth
Despite what these videos claim, these at-home braces will not straighten your teeth. While rubber bands are used in orthodontic treatment, they are not strong enough to move the teeth alone. Traditional metal braces use wires and brackets for a reason. In order to get the straight smile you desire, you need to enlist the help of a trained orthodontist and their reliable equipment and materials.
DIY-ing Could Be Dangerous
Not only will these DIY methods be ineffective in straightening your teeth, trying them at home could actually be dangerous to your oral health. Organizations including the American Association of Orthodontists (AAO) have warned against people trying to straighten their teeth at home.
When patients begin orthodontic treatment, they undergo an initial examination of the teeth and gums. An orthodontic treatment plan is determined based on the initial examination. This examination gives orthodontists a baseline of where your smile is starting and allows them to prescribe a treatment plan best fit for your needs. Patients then come back for follow-up appointments to make sure that the treatment process is going smoothly.
Without an initial examination or follow-up process, serious problems could remain unidentified. There is a lot more that goes into braces treatment than straightening the teeth, and most people don't know what is happening to their gums or below the gum line.
Without a formal treatment plan process and expert knowledge, you can do more harm than good by trying to straighten your teeth by yourself. At-home braces can cause many problems, including:
Jaw and bite problems
An increased risk of infection
Serious damage to the gums
An eventual loss of teeth
Lifelong dental problems
Injuries to the tongue and cheeks
Trust Your Smile with a Professional
Certified orthodontists specialize in aligning and straightening teeth and undergo rigorous training to prepare them to craft gorgeous smiles. These trained professionals have seen an array of orthodontic issues and know how to treat them without damaging your teeth and gums.
Transform your smile in the safety of a medical office under the guidance of an orthodontic expert. There is no need to go without braces treatment, and there's certainly no reason to try to do it yourself. We're here to help you achieve a beautiful smile in a safe and affordable way. At Ghosh Orthodontics, we invest in the most advanced orthodontic technologies available and Dr. Sam Ghosh utilizes his expert knowledge to create your perfect smile. Schedule a no-obligation consultation at our Pottsville or Allentown office.
Latest Orthodontic Articles
SmyleAlign™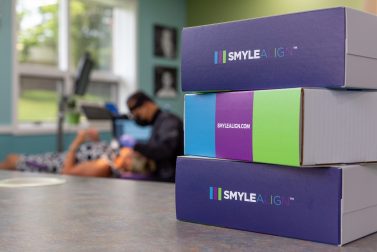 Read Our Blog
Braces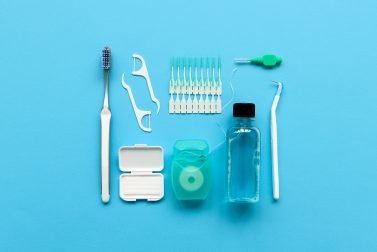 Read Our Blog