Adult Braces: Treatment Options & FAQs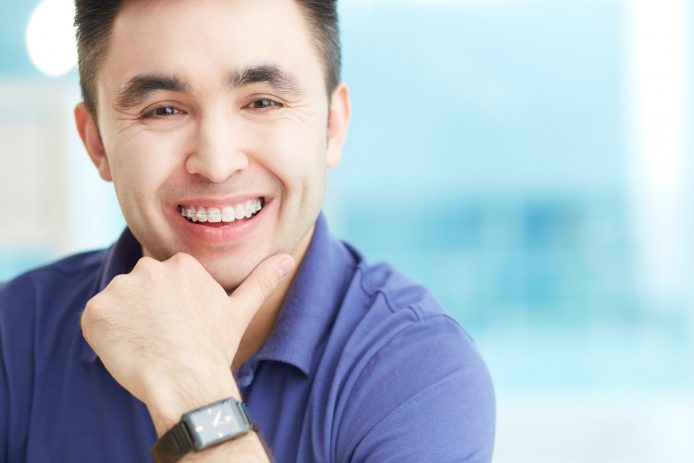 Updated on September 9, 2021
Orthodontists recommend that patients come in for their first visit at 7 years old, but everyone has their own timeline. Braces may not have been an option for you when you were a child and you are ready to treat yourself to a brand new smile as an adult. Maybe your teeth naturally shifted as you grew and matured and you want to have straight teeth again.
More and more people are getting orthodontic treatment as adults. Modern technology has allowed the industry to evolve to make orthodontic treatment easy and convenient for all lifestyles and age groups.
Options for Adult Braces Treatment
The advancements made in orthodontics opened the door to so many new treatment options. While traditional metal braces are still a popular choice, adults have the option of choosing ceramic braces, clear aligners, lingual braces, and more!
Invisalign
One of the most popular options for adult orthodontic treatment is Invisalign. Invisalign is a revolutionary piece of orthodontic technology.
The main benefit of Invisalign treatment is that the aligners are virtually invisible. The aligners are made out of transparent plastic material, so people don't have to know you are going through orthodontic treatment. The system works through a series of aligners that put pressure on the teeth to gradually straighten them.
There are no metal wires so there is no visual evidence of metal brackets or rubber bands, no metallic taste, and no painful lip abrasions.
SmyleAlign™
Dr. Ghosh developed his own system of clear aligners based on years of experience and industry expertise. The SmyleAlign™ system, like Invisalign, treats crooked teeth through a series of clear aligners that gradually straighten the teeth through steady pressure.
These aligners need to be worn full time and have the added benefit of being invisible, so no one needs to know that you are wearing braces.
The Damon System
Damon System Braces have changed the teeth straightening industry and are a very popular choice for adults wanting braces. They use a unique "sliding door" bracket that allows for more comfort as your teeth change. With the Damon brackets, you feel less pressure in your mouth, making it more comfortable than ordinary braces.
Wearing braces can be comfortable and will not interfere with your lifestyle. Through the use of cutting-edge technologies, we make the process as painless and convenient as possible. With so many types of braces to choose from, we can help you find the best method suited for your smile.
Frequently Asked Questions about Adult Braces
Am I too old?
No! Early treatment may be recommended by the American Association of Orthodontists (AAO), but we encourage everyone who wants a straighter smile to schedule a free consultation. Orthodontic treatment is for everyone and more and more adults are coming in for dental braces or Invisalign. We have patients getting braces in their twenties, thirties, forties, and even their sixties! We can discuss which options are best for you, your smile, and your lifestyle.
Can braces improve your jawline?
Treatment can improve the appearance of your jawline by correctly aligning your bite. Bite issues like overbites, crossbites, and underbites can make your face look less symmetrical and can contrast with other focal points on your face depending on the issue. Braces can make your facial structure look more symmetrical and proportionate.
Will insurance cover my braces treatment?
There was a time when dental insurance only covered orthodontic treatment for children and teeth that were eighteen and under. Today, some insurance plans have been updated to include the cost of braces treatments for adults. Ghosh Orthodontics also has financing options available. We don't want you to give up your dreams of having a beautifully straight smile.
Are there issues that braces can't fix?
Sometimes, braces are not enough to correct crooked teeth in adults. The facial bones are no longer growing in adults, so some misalignment issues require surgery. These issues include malocclusion or severe bite problems.
At Ghosh Orthodontics, we can correct these issues through orthodontic surgery, or jaw surgery. This procedure corrects the jawline and can assist in straightening the teeth when used with braces. Contact our orthodontic office in Allentown or Pottsville to set up a free consultation. During the consultation, we will take a look at your smile and talk to you about all of your options.
Latest Orthodontic Articles
SmyleAlign™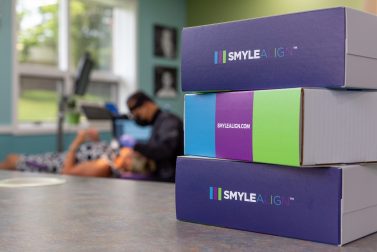 Read Our Blog
Braces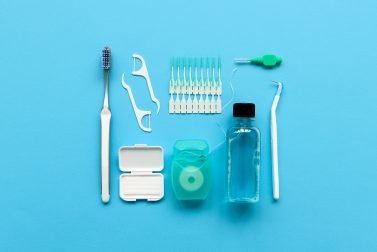 Read Our Blog