3 Crucial Reasons Why People Are Choosing Invisalign Instead Of Braces
Invisalign is an alternative to getting braces that is becoming more and more popular, everyday. It helps to solve crooked teeth issues, such as, underbite, overbite, crossbite, overcrowding, spacing, diastema, and open bite and offers a spread of other benefits that braces don't. Here are three important reasons why so many people are choosing to go with Invisalign vs braces.
Confidence and Self-Esteem
One of the biggest reasons for people not wanting to wear braces is because of their unsightly appearance. Cruel names, such as, brace face, metal mouth, tinder teeth, and more remind people of the negative attention braces can bring, and they don't want anything to do with it. When most people discover that Invisalign can solve many of the same issues that braces do, all while being practically invisible to anyone else, they jump at the chance to give it a go. Invisalign gives people the confidence to treat their crooked teeth issues without having to worry about all of the insecurities and self-esteem issues that can come with wearing braces.
Periodontal Health
While braces interfere with brushing and flossing, making it difficult to do either, Invisalign allows people to continue to take care of their teeth and gums as they normally would. The reason for this is that Invisalign trays can be taken out of the mouth at anytime, which allows the wearer to brush or floss whenever they want. Many people who wear braces to correct crooked teeth issues find that they have stained or chipped teeth waiting for them underneath once they remove them. This is not the case with Invisalign. This is extremely important, because not being able to brush your teeth or gums properly can lead to a spread of different gum diseases, tooth decay, inflammation, and a serious buildup of plaque and other bacteria that can be harmful to the health of your mouth and many other systems in the body.
Social Life and Food
People who wear braces quickly discover that they can't eat the same foods they once did. Chewy, sticky, or hard foods can become a huge issue with braces, and even some of the easiest foods to eat without them can become a hassle to deal with as they have to be cut into smaller pieces to consume. An Invisalign dentist or orthodontist will tell you that all a person has to do is remove them while they are eating. This means that they can continue to enjoy their favorite foods anytime they wish. It also means they can attend social functions and have a normal social life, because they can remove their trays during dates or planned outings to restaurants, etc. You can say hello to continuing or having a possible love life when you wear Invisalign, rather than braces.
Conclusion
While braces may be able to solve some of the more extreme cases of crooked teeth, Invisalign is becoming the go-to solution for many people. With all of the above benefits, it's not hard to understand why. As more people discover what Invisalign can do for them, it continues to grow as one of the number one treatments for crooked teeth.
Latest Orthodontic Articles
SmyleAlign™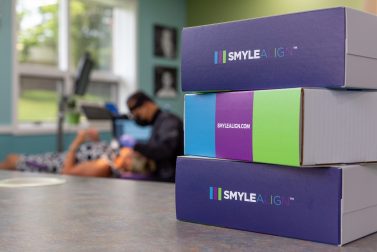 Read Our Blog
Braces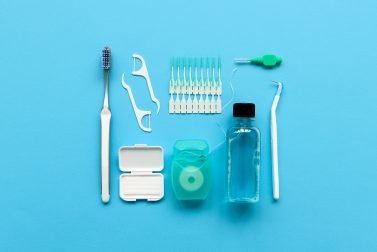 Read Our Blog