Everyone Deserves a Healthy, Confident Smile
Ghosh Orthodontics is committed to creating confident smiles for all, regardless of the insurance coverage you have. We proudly accept the following Medicaid insurance plans in our Allentown orthodontist office, ensuring accessible and top-quality orthodontic care for families in our community.
AmeriHealth Caritas
Blue Shield CHIP
Capital BlueCross CHIP
Gateway/Highmark Wholecare
UnitedHealthcare (UHC) Medicaid
UnitedHealthcare (UHC) CHIP
United Concordia CHIP (UCCI)
UPMC for Kids CHIP
UPMC for You Medicaid
Why choose our Allentown orthodontic practice? Ghosh Orthodontics understands the importance of a healthy and aligned smile. Our team of experienced orthodontists and trained clinicians combine expertise with compassion, making your journey toward a straighter, more confident smile a breeze.
---
We invite you to schedule a FREE orthodontic consultation in Allentown!
Comprehensive Medicaid Coverage: Navigating orthodontic treatment can be overwhelming, especially when it comes to insurance. At our Allentown office, we gladly accept Medicaid, providing a vital lifeline for those seeking affordable orthodontic care. Our knowledgeable staff will work closely with you to maximize your benefits, ensuring you receive the treatment you deserve.
Tailored Treatment Plans: Every smile is unique, and so are our treatment plans. Our skilled orthodontists in Allentown utilize the latest advancements in orthodontic technology to craft personalized solutions for each patient. Whether it's braces, clear aligners, or other state-of-the-art orthodontic options, we have the expertise to create a treatment plan that suits your needs.
Comfortable, Inviting Environment: We believe that a welcoming atmosphere is essential for a positive orthodontic experience. Our Allentown office is designed with your comfort in mind. From the moment you step through our doors, you'll be greeted by friendly staff and a calming environment that eases any apprehensions you or your child may have.
Empowering Smiles, Building Confidence: A straight, healthy smile can be life-changing, boosting confidence and self-esteem. With our Medicaid-accepted orthodontic services in Allentown, you can embark on a journey toward a radiant, confident you without financial barriers.
Embark on your path to a brighter smile today. Contact our Allentown office and schedule your consultation. Let us help you achieve the smile you deserve with the convenience of Medicaid coverage. Your journey towards a more confident you starts here.
Go from Medicaid Orthodontist in Allentown back to Finance & Insurance
Latest Orthodontic Articles
SmyleAlign™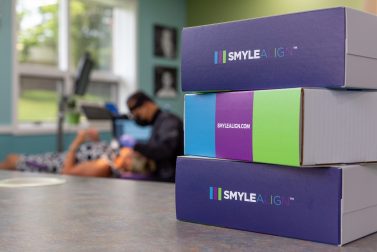 Read Our Blog
Braces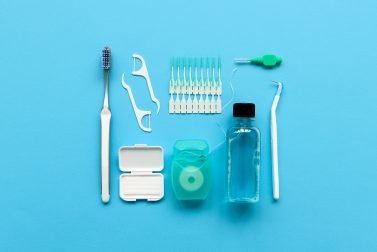 Read Our Blog