Whitening Teeth May Cause Tooth Sensitivity: How to Fix it
White teeth are one of the most attractive features on a person, representing cleanliness and good health. Of course, you need to do your part by brushing and flossing your teeth daily, and using an oral rinse if recommended by your dentist. If teeth still appear dull or yellowish, you may want to consider having a whitening treatment.
Teeth whitening is one of the most popular services provided by dentists, following an oral examination, x-rays, and tooth restoration. Although there may be temporary side effects, most patients are comfortable having their teeth professionally whitened and report only mild sensitivity, if any, following common procedures.
Cosmetic dentistry treatments often include special products like the Zoom! Professional Whitening System. This treatment can be applied in the dentist's office or can be given as take-home trays. Simple and easy to use, the system gets great results that are long lasting. This teeth whitening treatment is an affordable and convenient choice.
Using this or another dental office whitening procedure, the dentist may use light activation to accelerate the bleaching process, depending on the product being applied. This is brief and painless, and helps to reinforce the chemical process at work to whiten your teeth. Of course, home-based whitening products like adhesives, toothpaste, and mouth rinse, are available at the supermarket or drugstore, but some people prefer to have the procedure handled by the dentist to ensure quality results.
Hydrogen peroxide whitening treatments are another popular and effective way to make teeth more attractive and brighter. Inexpensive and uncomplicated to use, it is important to apply the appropriate strength of peroxide with the correct mix of water to achieve good results. Your dentist can advise you on this process.
Some people may experience dental sensitivity following whitening treatment that the dentist applies or that they do at home. Here are a few tips for dealing with sensitivity after teeth whitening.
– Delay your next whitening process to give your teeth a rest. This will help them to calm down after each treatment.
– Use toothpaste and mouth rinse products designed for sensitive teeth. They work as effectively as the other products without increasing or prolonging inflammation or irritation.
– Ask the dentist for other products that may help. Usually, any irritation is minor and short-lived, and it should not be a major problem.
With whiter teeth available at the dentist's office or for home treatment at affordable cost with no or few side effects and significant results, teeth whitening is one of the few non-invasive cosmetic techniques that can enhance your appearance in minutes.
Dr. Ghosh offers Zoom! Professional Whitening System at his offices in Allentown, Hazleton and Pottsville. To schedule an appointment, please call (855) 494-0046 or fill out our
Contact Us
form.
Latest Articles
Orthodontist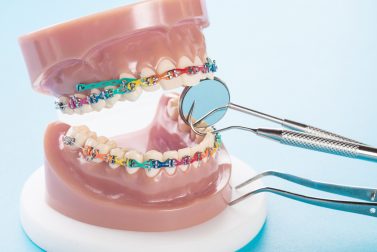 Read Our Blog
Orthodontics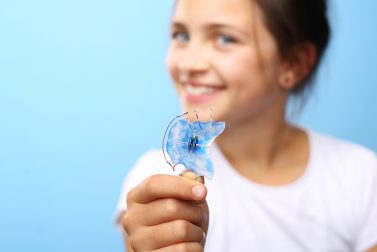 Read Our Blog