How to Whiten Teeth During Braces Treatment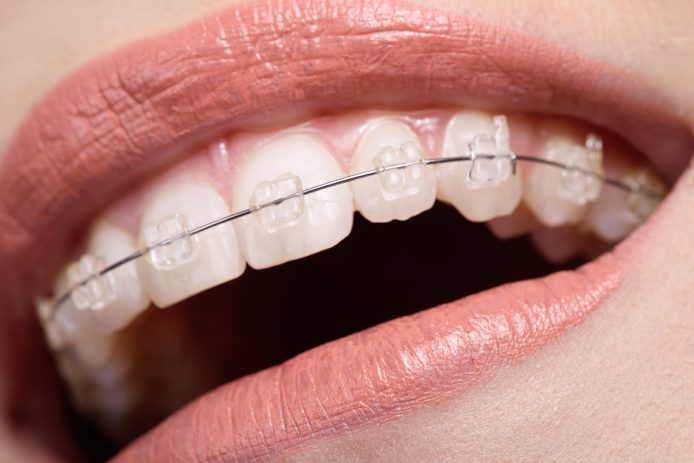 It can be challenging to brush your teeth, take care of your teeth, or have a healthier mouth while you are receiving dental care from an orthodontist, but to keep your teeth white and take care of your gums while having metal-braces, you should consider special methods. It is not impossible to whiten teeth with metal-braces, but you should take caution to avoid damaging the dental-braces.
Metal brackets are the most common orthodontic treatments for both the front and the back teeth. Let us look at some of the best methods to whiten teeth while having braces, and how you can approach the teeth whitening process.
At home bleaching
This is a bleaching material that is in a gel-like form, it is in a tray, and it is similar to a basketballer's mouth-guard. The teeth are bleached in this process using peroxide.
You will need a custom fabricated tray if you have orthodontic brackets for the gel to have some space to avoid dislodging the brackets from the teeth. At times, there are patients who feel mild effects like gum irritation or sensitivity from the bleaching material that is leaking outside of the tray. Additionally, there are those who report of increased sensitivity when they move their teeth.
In office bleaching
This process is also known as "chair-side bleaching," which is the same as home bleaching. You will need two office visits to make this work. A strong bleaching agent is placed on the teeth, along with some special light that acts as a catalyst.
Once the traditional metal brackets are removed, you can easily identify a two-tone effect where one part of the teeth is whiter than the parts that are covered up, given the strength of the chair-side bleach. This procedure works much better when the process is done after braces are taken off. Since the lingual surfaces of the teeth (back of the teeth) don't need teeth whitening, chair-side bleaching can work well if you are wearing braces at the back of the teeth.
Whitening tubes of toothpaste
Surface stain is removed from the teeth through mild abrasive action effected by all tubes of toothpaste.Special polishing or chemical agents and Enamel strengthening fluoride are the main components of whitening tubes of toothpaste. Unlike other bleaches, the color of your teeth does not change because the only effect they have is removing stains. However, there are many whitening tubes of toothpaste that you can choose from.
Since whitening tubes of toothpaste don't need a complex process, the products should not be hard to use for people who are wearing braces, especially if the brackets are located at the back of the teeth.
At Ghosh Orthodontics, we offer Zoom! Professional Whitening System. If you'd like more information, please call us at (855) 319-8476 to see if this is an option for you. Dr. Ghosh is proud to offer a free, no-obligation braces consultations. If you're unsure whether you or your child may need braces, we'll help guide you every step of the way.
Latest Articles
Orthodontist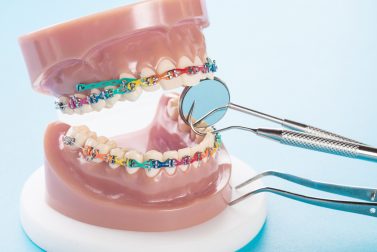 Read Our Blog
Orthodontics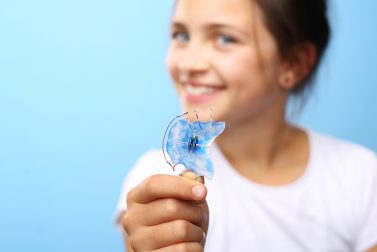 Read Our Blog