Straight Teeth With Invisalign
Straightening your teeth allows you to have that perfect smile. Historically, most of the straightening methods were metallic; however, technology has made it possible for you to have invisible braces that still allow you to straighten your teeth. With these braces, most of the issues you had with the traditional braces will get solved. You also get additional benefits that you would not have received with traditional braces. There are several reasons why you should consider getting yourself Invisalign instead of traditional braces.
Aesthetics
The first main benefit of these invisible braces is they are invisible. Well, nearly invisible. Straightening your teeth is a process that needs to happen for you to get that perfect smile. Layers of awkward chunks of unsightly metal do not make the process enjoyable for many people. You can easily get food stuck on the braces unknowingly and cause more embarrassment to yourself. Kids may recover from such moments of awkwardness, but as an adult, that may never happen. Invisalign braces are meant to be unnoticeable and are, therefore, more attractive.
Comfort
Braces tend to be uncomfortable because, once they are installed, you have to wait for a professional to get them out. With Invisalign, however, the braces allow you to have aligned teeth and the freedom of picking when and how you want to wear them. You can, therefore, remove them for short periods such as during meals or when you want to clean them.
Safety
Often, metallic braces have bits hanging out, which puncture and scratch wearers in the mouth and gums. These injuries tend to be painful and sometimes, may lead to infections because there are a lot of things happening in a person's mouth. To avoid discomfort and pain, Invisalign braces tend to be comfortable and smooth. They do not have sharp edges or parts that are protruding. It is also true that conventional braces tend to cause tooth decay and demineralization. When they are not cleaned properly, they end up causing more issues that they should help to solve. Invisalign braces are simple; you can remove them when you are having meals and when you need to clean them. This ensures that your teeth and strong and healthy. An unwanted amount of force is also used when straightening teeth in instances where traditional braces are used. Invisalign still get the job done, but they use little force and, thus are not as uncomfortable and painful.
What to Expect
With Invisalign, there are no surprises. Before they are installed, there is a computerized program that informs patients on how long they will be using the devices before they begin wearing them. Metal braces tend to be trial and error solutions that may not work within the time you are promised.
Conclusion
There are numerous advantages that you get with this treatment method. You can have more freedom even as your teeth are being straightened. Additionally, you feel like you are part of the healing process and not an outsider who is just watching to see if your teeth get aligned.
Latest Orthodontic Articles
Braces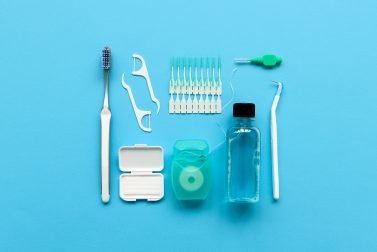 Read Our Blog