The Evolution of Smile Design Systems
In the past, a typical orthodontic treatment included the use of metal braces. Today, there are Invisalign straighteners and ones made using sophisticated 3D software. The orthodontist has more options to recommend, and the patient has a few more to choose from. Learn about the most popular customized smile design systems that are being used by Dr. Sam Ghosh at Ghosh Orthodontics.
Invisalign Braces 
Invisalign braces are clear, removable aligners that are popular among teens and adults of all ages. These braces straighten teeth without requiring the use of metal, so they are considered to be more comfortable and convenient. For added comfort, Invisalign devices are custom designed to fit the dental structure of each individual patient. Patients are allowed to remove their aligners while they eat, sleep or at any other time.
The Insignia System 
The Insignia system is a new and improved form of dental manufacturing. Orthodontists make custom-made aligners that fit comfortably and securely into each patient's mouth. They make mold impressions of the teeth and then use 3-D planning software to evaluate every inch of the mouth's interior. The effectiveness of the system relies heavily on its use of software.
The Damon System 
The Damon system involves the use of self-ligating braces that reduce the amount of pressure on the teeth. The wires and brackets are permanently installed like real metal braces are, but the elastic ties are removed. This allows for more comfort in the mouth with the same level of attachment. Some people claim to have cleaner teeth and find less buildup in self-ligating braces. For others, the lack of ties make the braces less noticeable and their teeth look more attractive as they smile.
Before Invisalign was invented, nobody looked forward to seeing the orthodontist, and patients already knew what they were going to get. Today, dental patients can choose from a variety of smile design systems that include Invisalign, Insignia and Damon systems. They can customize their individual treatment plans to fit their mouths and budgets. Ghosh Orthodontics provides all 3 systems that are customized and affordable for every patient. Contact their office to learn more and schedule an appointment.
To schedule your complimentary no-obligation braces consultation and assessment call (855) 374-4674 or fill out our online
contact us form
and a representative will get back to you within one business day. Our offices are conveniently located in
Allentown
, Lehigh County and Pottsville, Schuylkill County.
Latest Orthodontic Articles
Braces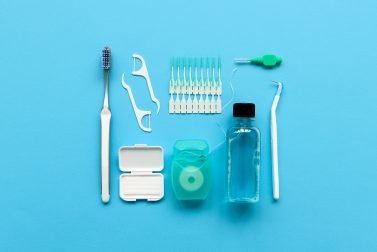 Read Our Blog