Carrying Out Our Mission: The Ghosh Advantage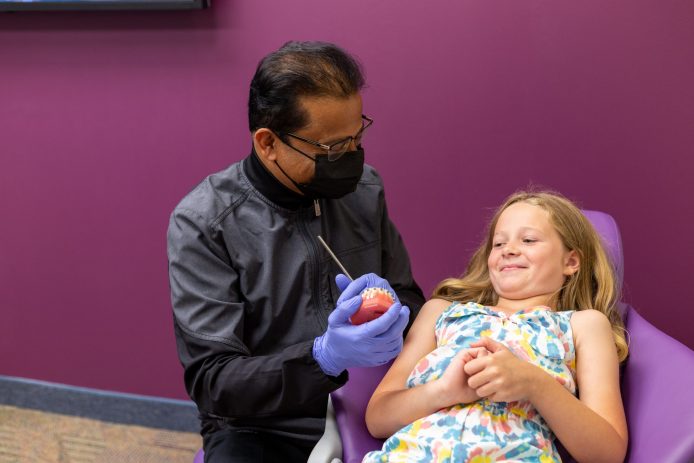 Updated: August 29, 2022
Orthodontic treatment can improve your smile and help you feel better about yourself. It can also open up new opportunities to meet people and develop new relationships. At Ghosh Orthodontics, we go beyond smiles to provide you with excellent care during your treatment plan and afterward.
"Success is when patients walk away with beautiful, confident smiles."

Dr. Sam Ghosh
Our Mission
A good mission statement identifies a company, while a vision statement indicates a company's aspirations for the future. We came up with a combined vision and mission statement that reflects our philosophy and that we can stick to in the long term.
At Ghosh Orthodontics, our mission is simple: "As a team, we are committed to providing quality care, and an excellent patient experience for all who encounter our office. We always strive to exceed one's expectations and never take someone/them for granted. We passionately enjoy what we do to help create an everlasting beautiful smile."
What is "The Ghosh Advantage"?
Orthodontist Dr. Sam Ghosh has over 20 years of experience treating patients with innovative and precise braces technology. We feel that the best compliment we can receive is when a patient refers their friends and family to us, which is why we developed "The Ghosh Advantage"
We've created tens of thousands of bright and beautiful smiles after establishing a reputation for great customer service and exceptional outcomes. You can expect high-tech offices with digital imaging technology and automated analysis to aid in your diagnosis when you work with The Ghosh Advantage.
Our experienced staff members are able to exceed patient expectations while creating a fun and family-friendly environment. We have iPads, video games, and an internet connection available for you to use while you wait for your appointment. We also like organizing exciting activities for our patients.
At every age, you can expect a patient-centered approach for a pleasant orthodontic experience. We collaborate with your dentist to ensure that you leave our practice with a happier and healthier smile. In addition, we work with your budget, providing various payment alternatives and insurance processing.
Going Beyond Orthodontic Treatment
Dr. Ghosh and his team work hard to educate patients about their conditions/procedures and make them as comfortable as possible from the time they arrive at the office until their treatments are completed. We find that patients are more comfortable taking care of their braces when they understand the process, the hardware, and the long-term plan. We find that helping our patients understand their treatment enhances the likelihood that they will complete it effectively.
At Ghosh Orthodontics, we aspire to be an affordable orthodontic option. For the benefit and well-being of each and every one of our patients, we are dedicated to advancing our education in order to strengthen our oral health skills. Look no further if you want to straighten your teeth with braces to achieve the ideal smile you've always desired. To learn more about us, our mission, and our approach, contact our offices in Pottsville or Allentown.
Latest Orthodontic Articles
SmyleAlign™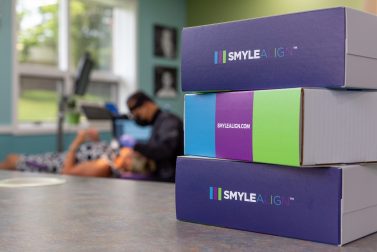 Read Our Blog
Braces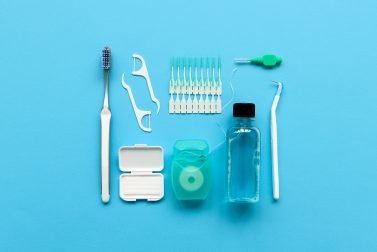 Read Our Blog