Now Booking Virtual Appointments with Ghosh Orthodontics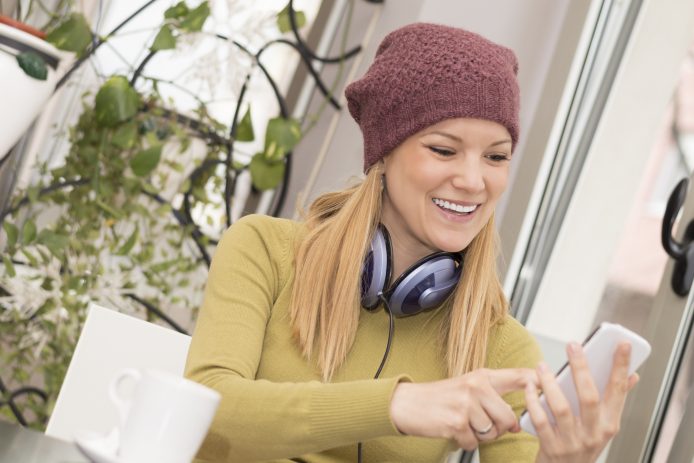 We believe that no matter what, there is so much to smile for. Now, thanks to our virtual consultations, there is no reason to delay the affordable, life-changing experience Ghosh Orthodontics provides.
At Ghosh Orthodontics in Allentown and Pottsville, PA, we provide a wide range of orthodontic care to our patients, including adult braces, aligners, Invisalign, clear braces, and more.
Let's walk you through the virtual consultation process:
STEP ONE- START YOUR VIRTUAL APPOINTMENT
Our virtual consultation service is open to first time patients and those who are returning– so there is no reason why you can't get the best care, virtually.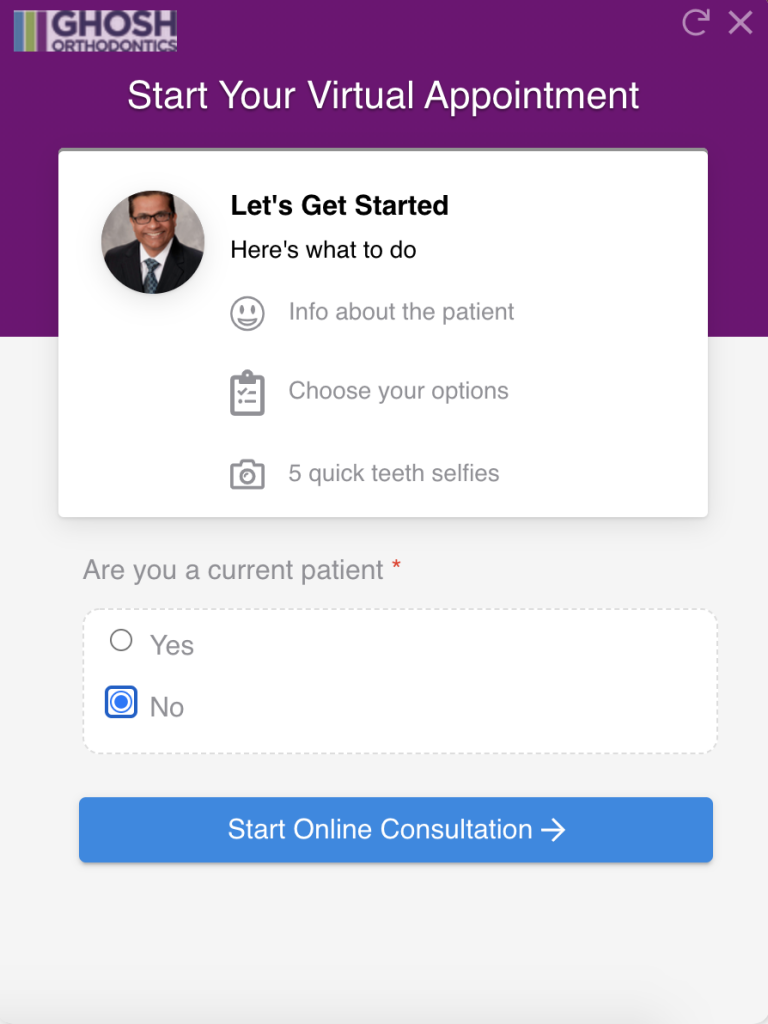 STEP TWO- PATIENT AND CONTACT INFORMATION
Use our safe, secure, confidential patient contact form to provide information for your file, including the best way to contact you!
STEP THREE- HOW CAN WE HELP
Let us know your reason for scheduling a visit and the timeframe you'd like to see Dr. Ghosh virtually. Here's where we will also collect any pertinent insurance information.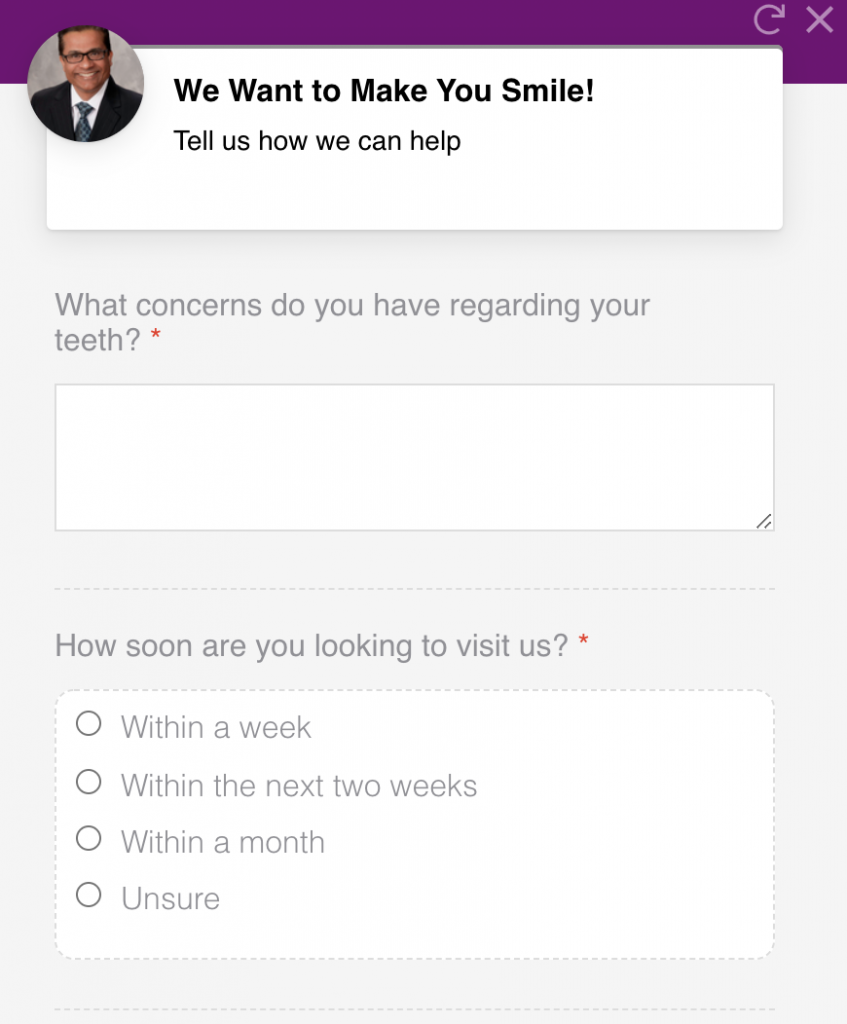 STEP FOUR- TAKE PICTURES OF YOUR SMILE
To help us customize your treatment plan, we will need pictures of your smile! Using our virtual consultation platform we will walk you through how to take pictures that can best help us. Please note that this portion of the virtual consultation sign up works best on a phone but if you started the consultation sign up on a computer, no worries, we can help you transfer the process to your mobile device.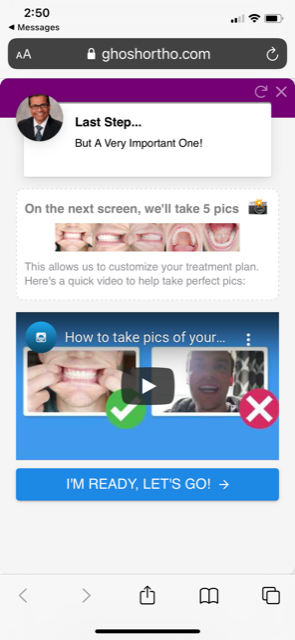 That's all you need to do to start the virtual consultation process! From here, Dr. Ghosh will receive your profile and send you a personal Smile Assessment within 24 hours. Don't wait any longer to have the smile of your dreams. Begin your consultation online today!
Latest Articles
Orthodontist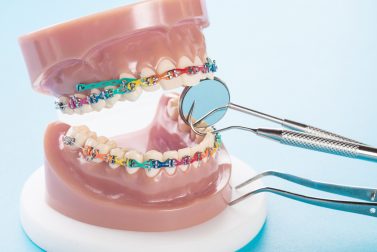 Read Our Blog
Orthodontics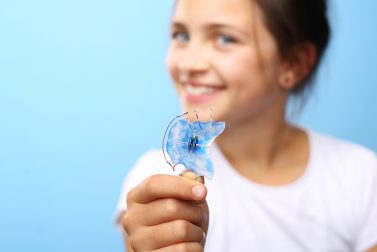 Read Our Blog