FAQ About Invisalign
Invisalign
You've probably seen some of the Invisalign before and after pictures and were pleasantly surprised at the improvement in the person's smile. Invisalign is a new type of orthodontic treatment to straighten your teeth. Wondering how does Invisalign work? The process uses a plastic appliance that fits over your teeth to straighten misaligned teeth. Traditional braces use a system of wires and metal to straighten the teeth. A growing number of people prefer the Invisalign treatment because the aligners are clear and barely noticeable on the teeth.
Invisalign Pros And Cons
Many with crooked teeth report feelings of dissatisfaction with their smile. Therefore, it is a safe bet to say that the average person would certainly like to know more about Invisalign treatment. Let's take a look at a few of the pros. Invisalign is almost invisible. Therefore, the wearer is not overly self-conscious about their smile or talking in public. Invisalign is also a removable product. The wearer is able to easily remove the appliance and clean their teeth. Invisalign is a safer and more comfortable product. The wearer rarely complains about the appliance feeling uncomfortable in their mouth. Of course, there are a few cons. The wearer must brush more frequently to keep teeth and appliances clean. In addition, the appliance must be removed before eating or drinking. However, the inconveniences are small compared to the great long-lasting results achieved with Invisalign.
Invisalign Braces Costs
Invisalign braces are a great option for people that would like to straighten their teeth in a more discreet manner. However, it is important to realize that the product costs more than more traditional metal braces. Of course, it is still a good idea to consult with your orthodontist for the latest price on the appliance because prices vary widely, according to the type of misalignment and more.
Should You Get Invisalign Braces
Invisalign before and after pictures might convince you to really consider the product, but are the aligners right for you? The best course of action is to arrange for a consultation with your orthodontist. The orthodontist will take a look at your misalignment problem and provide the best course of action for you to take.
An orthodontist specializes in providing the perfect smile that you've always wanted. Invisalign is one of the top treatments provided by this dental professional to achieve that perfect smile. Consult with one today for more information.
Latest Articles
Orthodontist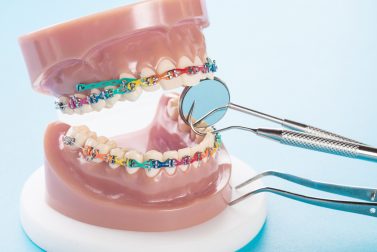 Read Our Blog
Orthodontics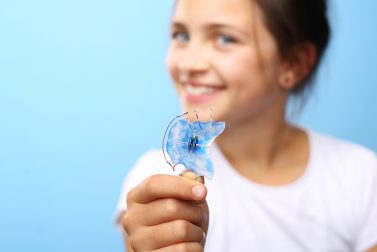 Read Our Blog