Five Tips for Going Back to School with Braces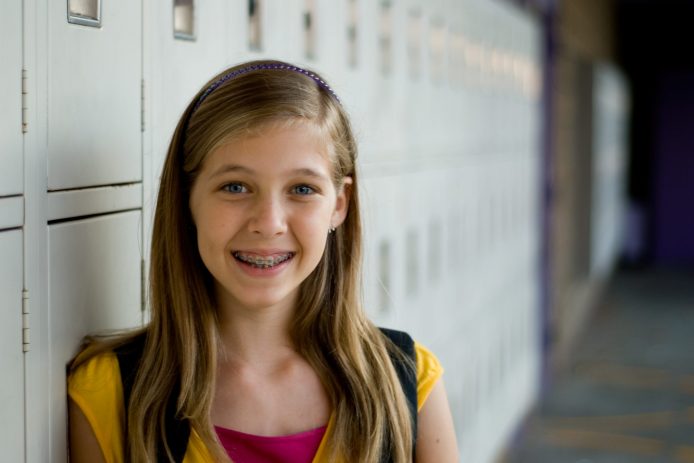 It is indeed that time again for most kids and parents throughout the country – back to school. While this can be an exciting time for kids, it can be stressful for those who recently got braces. In addition to wondering what other students are going to think and say about them, students returning to school with braces also have to make some substantial changes to their daily routine – and while these changes may seem ordinary when he or she is home, they can be overwhelming at school, particularly during the first few days back.
Here are our suggestions to help kids go back to school with braces…without all the stress.
Keep the Braces Care Kit in the Backpack
Packing a braces care kit and bringing it to school is highly recommended, especially for kids new to braces; consider the following items in the kit:
Toothbrush
Toothpaste
Dental Floss
Dental Wax
Lip Balm
Carry a Water Bottle and Stay Hydrated
Staying hydrated is ideal for your child's overall health, but drinking plenty of water will also help remove food particles from the teeth and braces. Additionally, drinking copious amounts of H20 will also help kids stay away from drinking soda and other sugary beverages that can rot and stain teeth.
Take Note of What They Eat
Orthodontists instruct their patients to avoid certain kinds of food – like hard, gooey, sticky and crunchy items that can break or damage the wires and brackets of the braces. The temptation to eat candy or chew gum is even higher in school; we recommend you pack yogurt, apple sauce or other soft-sweet foods to satisfy sugar cravings.
Keep a Mirror Close By
A child could go all day without knowing there's a chunk of sandwich stuck in their teeth, and this embarrassment can easily be avoided by carrying a small mirror or putting a mirror in their locker to quickly check for lodged food a few times a day.
Have a Mouthguard Handy
The best way to prevent injury during gym classes while ensuring proper oral health is to bring a mouthguard along to class; there are special mouthguards constructed specifically to be worn with braces and can save kids form a lot of pain.
Using these tips, each child can go back to school knowing that their smile and confidence won't be negatively affected by braces.
Latest Articles
Orthodontist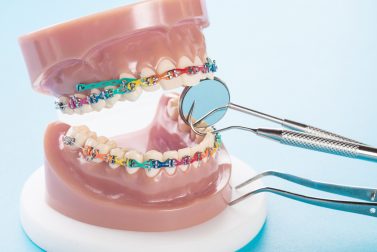 Read Our Blog
Orthodontics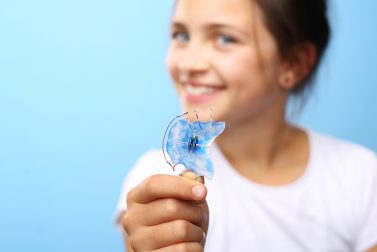 Read Our Blog