Finding Affordable Invisalign Practitioners
Invisalign is a modern, advanced way to straighten teeth compared to years gone by, where the most common way to properly align our choppers was with metal braces. Invisalign braces are made from invisible, smooth plastic, making them impossible to see and comfortable to wear – but sometimes the true challenge comes when trying to find an Invisalign practitioner who actually knows about these devices. Dr. Sam Ghosh is a certified Invisalign dentist who will be able to help you meet your goal of wanting to smile comfortably and easily. In fact, Dr. Ghosh was just awarded Elite Invisalign Provider status.
How Does Invisalign Work?
When you opt for clear aligner therapy as administered by a professional Invisalign practitioner, molds of the teeth will be taken at your initial consultation, and used to create a custom-fit series of plastic trays. The planning process for your clear braces is simple and comfortable; once treatment begins, there are no metal pieces or wires to tighten as there are with traditional metal braces. Every few weeks, you will receive a new set of clear trays to wear until your teeth gradually shift into goal alignment.
Who Can Benefit From Invisalign?
Anyone who has crooked teeth or tooth crowding problems will benefit from treatment with Invisalign in our Allentown, Pottsville or Hazleton orthodontist offices. Clear braces are almost impossible to detect, so few people will be able to even tell that you're undergoing treatment. Important to note is that this method is ideal for teens who are concerned about their appearance while working to straighten their teeth, or for professional workers who deal with the public on a regular, perhaps daily, basis.
Choosing an Invisalign Orthodontist

Not every Orthodontist specializes in Invisalign, but patients can trust Ghosh Orthodontics for comfortable teeth straightening via Invisalign.
Call Ghosh Orthodontics today at (855) 374-4674 or click here to schedule an appointment.
Latest Orthodontic Articles
Braces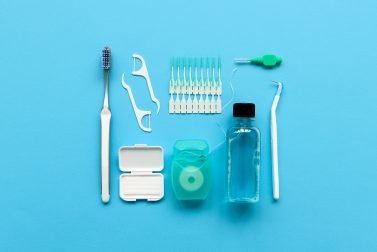 Read Our Blog