Choosing the Right Orthodontist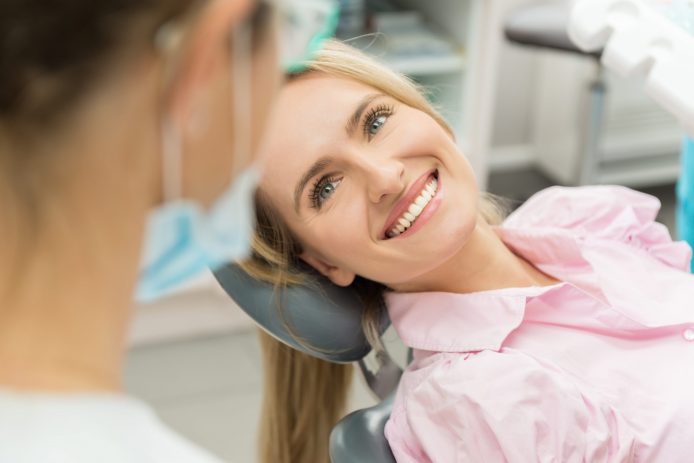 We encourage your desire to seek the best possible orthodontic care for yourself and your loved ones. Orthodontic treatment is a long-term relationship between your family, the doctor, and the entire orthodontic team. It is important to match yourself to a practice that offers quality clinical care and attentive customer service where you will be completely comfortable.
For many of our new patients, finding an orthodontic team is a new experience. These twelve important considerations will guide you as you make your selection and help you to make the best investment in your smile.
Is the doctor an orthodontic specialist?
Some general dentists do braces or other orthodontic procedures, like Invisalign, but do not have the years of post-graduate training to earn an orthodontic degree after dental school. Dr. Sam Ghosh has 24 years of orthodontic specialty experience. He received a dental degree from the University of Pennsylvania and earned his orthodontic degree after an intensive 2-year residency program at the University of Rochester's Eastman Dental Center in 1995.
Dr. Ghosh takes advantage of the very latest technology and uses self-ligating brackets and NASA-developed space age wires.
Is the orthodontic team certified?
Team members who are registered dental assistants and x-ray certified are knowledgeable and competent in the specialty of orthodontics. Dr. Ghosh's chairside assistants are trained and qualified to be Orthodontic Technicians.
Is the orthodontic team technically advanced?
The practice of orthodontics is constantly changing with new and improved materials and techniques. It is essential that the whole team regularly attend continuing education meetings. Dr. Ghosh and his team are committed to staying abreast of the most current research in orthodontics. They frequently take courses to advance their clinical training and continue their orthodontic education.
Does the office use precision oral scanners instead of old-fashioned impression materials?
Dr. Ghosh uses the ITero digital scanner to swiftly and accurately record your teeth and bite. This is not only precise but also very comfortable and convenient for his patients. It relieves the anxiety that some patients feel towards impression or molding materials that tend to gag. The scans of your teeth are then transferred to a software program that enables Dr. Ghosh to treatment plan by virtually moving your teeth and correcting your bite.
The leaps and bounds technology has taken in the last decade has changed the practice of orthodontics. D. Ghosh utilizes digital computer imaging to create an accurate fit. Having a 3-D model of teeth enables the doctor to gradually move teeth within a fully constructed plan.
Does the office complete a cephalometric analysis of the x-rays?
A state-of-the-art diagnostic process is essential in understanding the jaw relationship of each patient in order to create an excellent bite. The Kodak Imaging program is the digital cephalometric program that Dr. Ghosh uses to predict and analyze jaw relationships, growth potential, and treatment outcomes.
What does your investment include?
All charges that are a part of your treatment are itemized for your convenience and is quoted at your examination. Dr. Ghosh's fee presentation includes the complete treatment fee, initial records (photos & x-rays), progress records during treatment, final records at the end of treatment, retainers when the braces are removed, and periodic visits during the retention period.
Are brackets or any other appliances recycled or re-used?
Recycling is of great value for landfills and our planet. It is not appropriate for appliances used in your mouth. However, it is a way some practitioners lower their costs and thus offer a lower fee. At Ghosh Orthodontics only new appliances are placed in patients' mouths.
How will emergencies be handled?
During orthodontic treatment, most patients have no emergency visits. But occasionally an after-hours comfort visit is required. You should know whether the doctor and team are available on a full time basis including nights and weekends and whether there is a fee for unanticipated office visits. If you need to be seen, you can be assured that one of the team members at Dr. Ghosh's office will be available seven days a week, without any additional fee.
Is the office fully compliant with all OSHA requirements?
OSHA is a government body that requires very stringent protocols to assure patient and team member safety. Dr. Ghosh utilizes state-of-the-art sterilization methods and uses outside consultants to monitor all sterilization techniques and results.
Is the practice environmentally aware, making every effort to minimize their carbon footprint?
Dr. Ghosh's 'green' office is virtually paperless and utilizes electronic charts, digital models, electronic communication, etc. They also use recyclable materials whenever possible (excluding anything that goes into your mouth). Their sterilization process utilizes chemical-free methods.
Can you ask any question, of anyone, at any time and get a prompt, complete and accurate answer?
Knowledge, aptitude and confidence are essential to the premiere orthodontic experience. You should be certain the doctor and every member of their team are skilled, knowledgeable, and communicative.
Is the practice focused on customer care?
Will you and your family actually enjoy your experience? Will you have fun and be treated as special? Does the environment 'feel' right? At Dr. Ghosh's practice, the patients and patient families enjoy lively interactions with the entire team, a caring environment, patient-oriented contests, and the innovative Smile Rewards Program.
Remember, regardless of the fee, your interactions with the orthodontist and his/her team could be over a significant number of years. Be certain you choose the practice that deserves to be a long-term friend of your family.
Latest Orthodontic Articles
Braces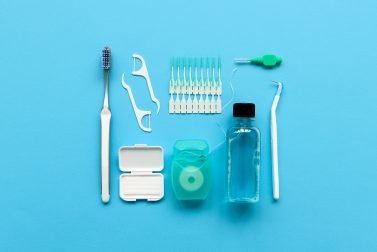 Read Our Blog