A Brief History in Braces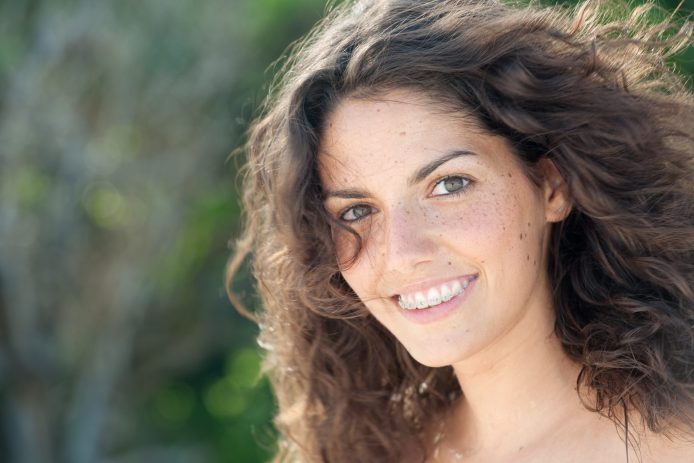 The history of orthodontics goes back a lot further than many people believe. The American Association of Orthodontists (AAO) has compiled papers devoted to the history of dentistry. About 3,000 years ago, the Etruscans, Greeks, and Egyptians had discovered that putting pressure on teeth could make them move and become straighter. Archaeologists have even found mummies with metal bands around their teeth. They hypothesize that an early orthodontist used catgut instead of modern orthodontic wire to close gaps between teeth. The Greek physician Hippocrates (460 – 370 BCE), who is considered the Father of Western medicine, wrote the first known descriptions of malocclusions.
Little progress was made in dentistry during the Middle Ages. While scholars worked on general dentistry during the 16th century, few wrote about orthodontics. On the other hand, dental students in France could go to university as early as 1580. Mattheus Gottfried Purmann (1649 – 1711) made the first wax impressions of patients' teeth.
In 1728, Pierre Fauchard (1678 – 1761) wrote the first book dedicated to general dentistry called "The Surgeon Dentist: A Treatise on the Teeth." In it, he described an orthodontic appliance called a bandeau. It was shaped like a horseshoe and could be tied to the teeth to widen the arch and treat crowding.
In 1757, Etienne Bourdet (1722-1789) wrote "The Dentist's Art" that included a chapter devoted to orthodontic appliances and teeth alignment. He also was the first known dentist to recommend extracting premolars as a way to relieve crowding.
In 1771, the Scottish surgeon John Hunter published "The Natural History of Human Teeth." He described the anatomy of the mouth and teeth, and he also coined the names for different types of teeth, like molars, incisors, cuspids, and bicuspids. Hunter later wrote "A Practical Treatise on Diseases of the Teeth."
Orthodontics did not truly develop as a science until the middle of the 19th century. Pierre Joachim Lafoulon coined the word "orthodontia" in 1841. The word comes from the Greek for "straight" and "tooth." Different orthodontists devised the wire crib, developed rubber bands, and used X-rays to diagnose orthodontic problems.
The second half of the 19th century saw the appearance of the first texts on orthodontia. One such book was "A Treatise on Oral Deformities" (1880). Written by Norman W. Kingsley, it was the first book to describe the craniofacial abnormality cleft palate and discuss how an orthodontist should treat it.
The 20th century saw even more advances. The American dentist Edward H. Angle (1855 -1930) developed a classification system for malocclusions that orthodontists still use today. In 1901, he established the American Society of Orthodontia, which became the AAO roughly 30 years later. He also founded the first orthodontic school and the first orthodontic journal.
Braces were often made of gold or silver, for both metals were malleable and easy to work with. Orthodontists didn't start using stainless steel until the 1950s or early 1960s. As time went on, orthodontists sought ways to make appliances more comfortable and less noticeable. This has led to innovations like ceramic appliances and Invisalign.
Dr. Sam Ghosh offers free, no-obligation braces consultations. Ghosh provides several types of
braces
treatments, including
Invisalign braces
, the Insignia system, and the Damon System. Invisalign braces are an invisible series of removable aligners that help straighten the patient's teeth without the use of metal. Our special
Invisalign
teen braces are specifically designed for teens, allowing them to remove their
Invisalign teen braces
whenever they want in order to eat their favorite foods without worry. The Insignia treatment involves a process in which sophisticated imaging software is used to create a 3-D impression of your teeth in order to custom fabricate braces for each patient. Then there's the revolutionary Damon system, which consists of braces that are self-ligating, which means patients will feel less pressure. The lack of elastic or metal ties results in less problems with plaque buildup as well. For more information or to schedule your consultation, please call us at (855) 494-0046. You can also fill out our
online form
and a team member will get back to you ASAP. Ghosh Orthodontics is conveniently located in Allentown, Lehigh County; Hazleton, Luzerne County; and Pottsville, Schuylkill County, Pennsylvania.
Sources –
https://www.archwired.com/HistoryofOrtho.htm
https://www.aaoinfo.org/about/mission-history
https://www.aaoinfo.org/sites/default/files/default_images/WahlHistoryAJO-DOChapter1.pdf
https://www.aaoinfo.org/system/files/media/documents/WahlHistoryAJO-DOChapter2.pdf
Latest Articles
Orthodontist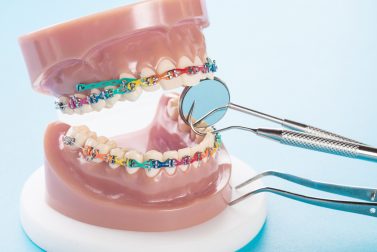 Read Our Blog
Orthodontics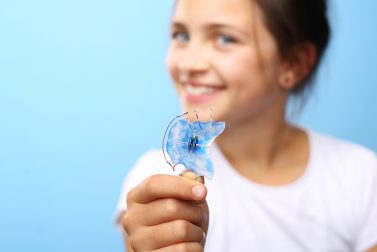 Read Our Blog