Allentown Pennsylvania (PA) – Sites To See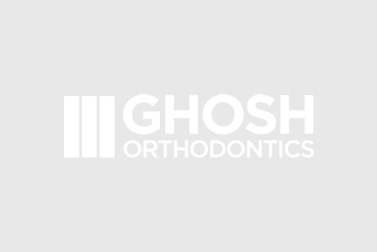 The beautiful community of Allentown, Pennsylvania offers many things to do and see. One of the most popular of all regional activities are the performing arts. Those who enjoy movies, music, and live theater can find such activities right here in the heart of town. Many residents are pleased to realize they can have access to the city's several performing arts venues. This Lehigh Valley community has a thriving arts sector that provides residents and visitors alike with the opportunity to watch art and even participate in live performances. The community welcomes many traveling art groups. It also has active local arts group that encourage residents to sing, dance, act and paint.
Miller Symphony Hall
Located in the heart of town on North Sixth Street, Miller Symphony Hall is host to the local Allentown Symphony Orchestra. It's also the home of the Allentown Band. The band is the nation's oldest civilian concert band. Miller Symphony Hall offers many performances throughout the year with a wide range of vocal styles. The Symphony Hall Pops Series showcases pop songs each year with performances by locals and touring artists. Those who love jazz can see the Jazz Cabaret series. Children are also encouraged to participate in musical concerts. There's a Musical Treasure Chest that helps kids learn about musical specifics such as singing and playing an instrument. Many other kinds of musical performances can be found here all year long including chamber music that helps show off the hall's excellent acoustics.
Allentown Art Museum
Another venue for exploring the arts in the community is the Allentown Art Museum. Founded in 1934 by notable Pennsylvania impressionist Walter Emerson Baum, the museum today is home to more than thirteen thousand works of art. Many types of artwork can be found here from varied periods of art history. The museum houses fifty-three historical paintings and sculptures from the Renaissance and Baroque periods of European history, helping residents enjoy access to art from the heart of Europe. There are also many other art objects here including textiles, a mural and work from many area artists. The museum directors periodically hold shows to help the visitors learn about art and how they can learn to paint, draw and sculpt on their own.
Nineteenth Street Theater
In addition to music and art, Allentown is also home to a renowned regional theater. The Nineteenth Street theater has been offering local residents the chance to enjoy traveling arts performances for over eight decades. Each year, the theater offers a live season of plays and other performances. There's also a children's theater production dedicated to introducing kids to the world of the stage. Many special events invite the public to enjoy special live performances as well as the chance to see shows before they head elsewhere. Film buffs can come here to watch out of the ordinary independent films and other cinema events with low ticket prices that make it easy to see many kinds of films.
Latest Articles
Braces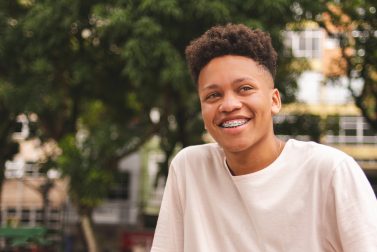 Read More
General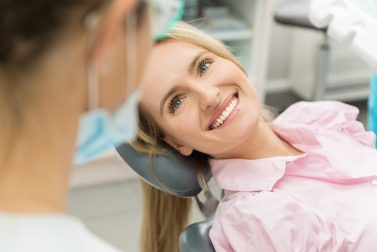 Read More
Choosing the Right Orthodontist
We encourage your desire to seek the best possible orthodontic care for yourself and your loved ones. Orthodontic treatment is…